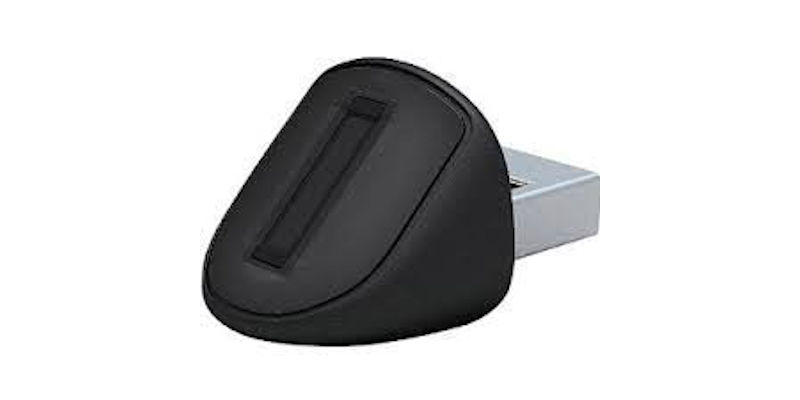 The Windows 10 Anniversary update will bring support for Windows Hello and Web Authentication to Microsoft Edge, but if you do not have some kind of biometric password you will not be able to take advantage of all these new features.
Some biometric sensors can be expensive and cumbersome, but others integrate quite well with legacy devices that did not ship with the technology.
Such as device is the Eikon Mini Fingerprint Reader, which costs only $24.95 and which plugs into a USB port on the side of your laptop. While it is not the most modern fingerprint reader, for example still requiring a swipe rather than a simple touch, it is extremely reliable, easy to use, fully support Windows Hello and does not even need drivers.
Synaptics is promising a new generation of USB fingerprint readers of similar design, but those will likely be a lot more expensive and only come later this year.
To get this feature now grab the Eikon Mini fingerprint readers from Amazon here.