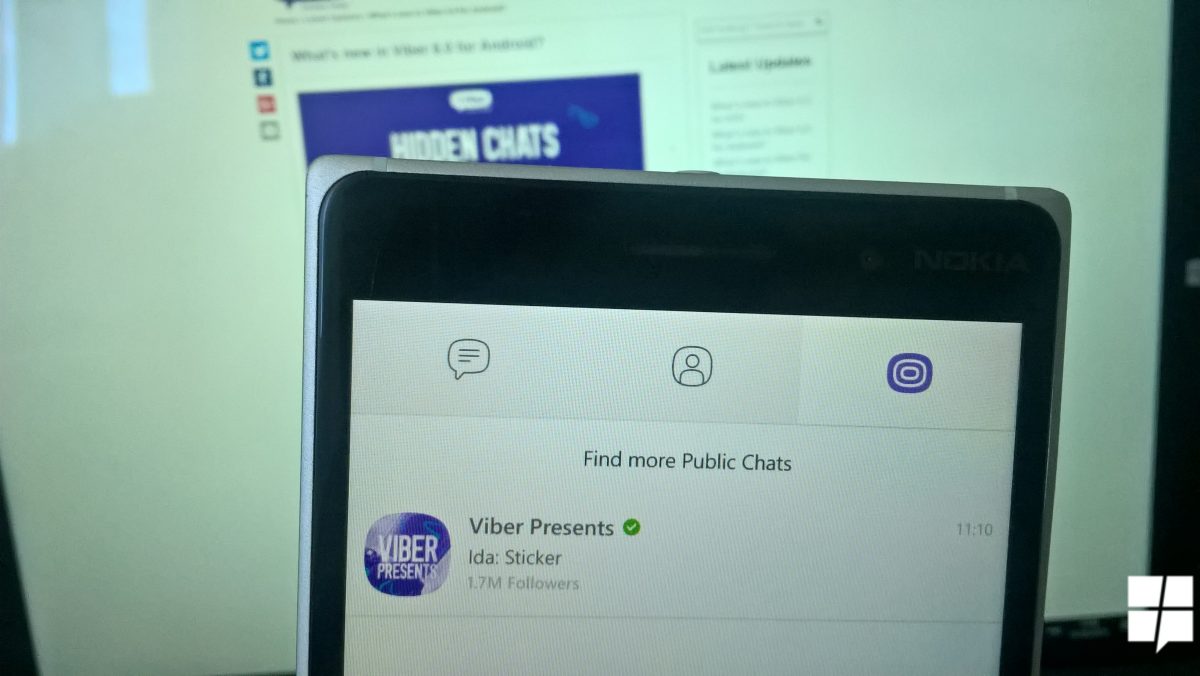 Viber has released the first beta of its Windows 10 Mobile to beta testers via the Windows store,bumping it up to version 6.0 and adding a whole new design.
Aside from being rewritten as a universal Windows app, the new app also adds several new backgrounds to the background selection screen and public chat support.
Gallery
The app is a lot faster than its Windows Phone 8.1 counterpart in both start-up speed and usability, and is well designed for one-handed usage with most of the controls being on the bottom of the screen and the hamburger menu really being just a glorified back button in most scenarios.
As the device is still a beta, not all features are present. Hidden chats, encryption and video calls come to mind when compared to the Viber apps for iOS, Android and Desktop. Oddly enough, despite being a universal Windows app, the app is limited to Windows 10 Mobile (and the store listing indicates that Windows Phone 8.1 is no longer supported) and not Windows 10 PC or tablet devices.
This is despite the new app being demo'd on a Windows PC over a year ago at Microsoft's Build 2015 event. Even with the improvements we've seen in this app, we do have to wonder what took them so long. On the other hand, at least they remembered to add voice calling to their first release.
This update appears to be limited to Windows 10 mobile users who signed up for the Viber beta at this time, you do not have to do anything, the update will roll out via the store to the regular Viber app.
Are you in the Viber for Windows 10 beta? Let us know in the comments below.
Developer:
‪Viber Media S.A R.L.‬