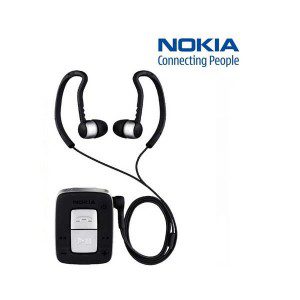 According to the relatively reliable evLeaks Nokia is planning to release a device called the Nokia Guru which will resemble an iPod Shuffle but with NFC support.
No other information was forthcoming, but it seems unlikely that Nokia would enter the shrinking stand-alone MP3 player market.
It seems much more likely the Guru is a new A2DP headphone accessory for their smartphones with NFC pairing like the Nokia BH-500 pictured right.
The move is a sign of a company that continues to think big and is not afraid of supporting and building its own ecosystem by developing and releasing accessories for their phones, even if no-one else does, which I think is one of the reasons Nokia dominates the Windows Phone market.
Would our readers be in the market for such a device? Let us know below.