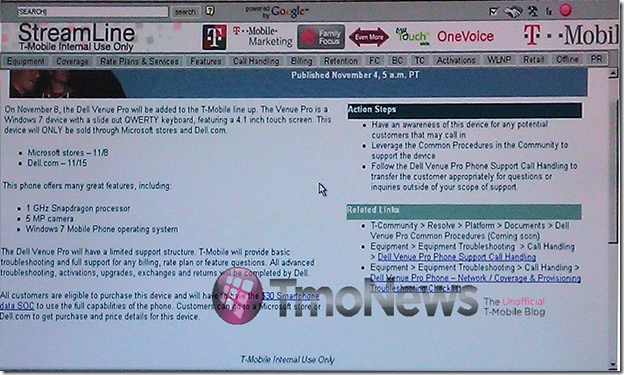 Click for larger version
T-Mo News reports that the Dell Venue Pro will be available via Microsoft's retail and online channels from US Windows phone 7 day, the 8th November, and will be sold via Dell's site from the 15th November.
It is not clear of the handset will be sold in T-Mobile stores, with most indications pointing it will not be.
Update: A new screen shot published by T-Mo News confirms the dates, and also additionally confirm the handset will not be sold by T-Mobile retail locations or its website, but in the end only through Dell.com and Microsoft's stores.
Read more at T-Mo News here.