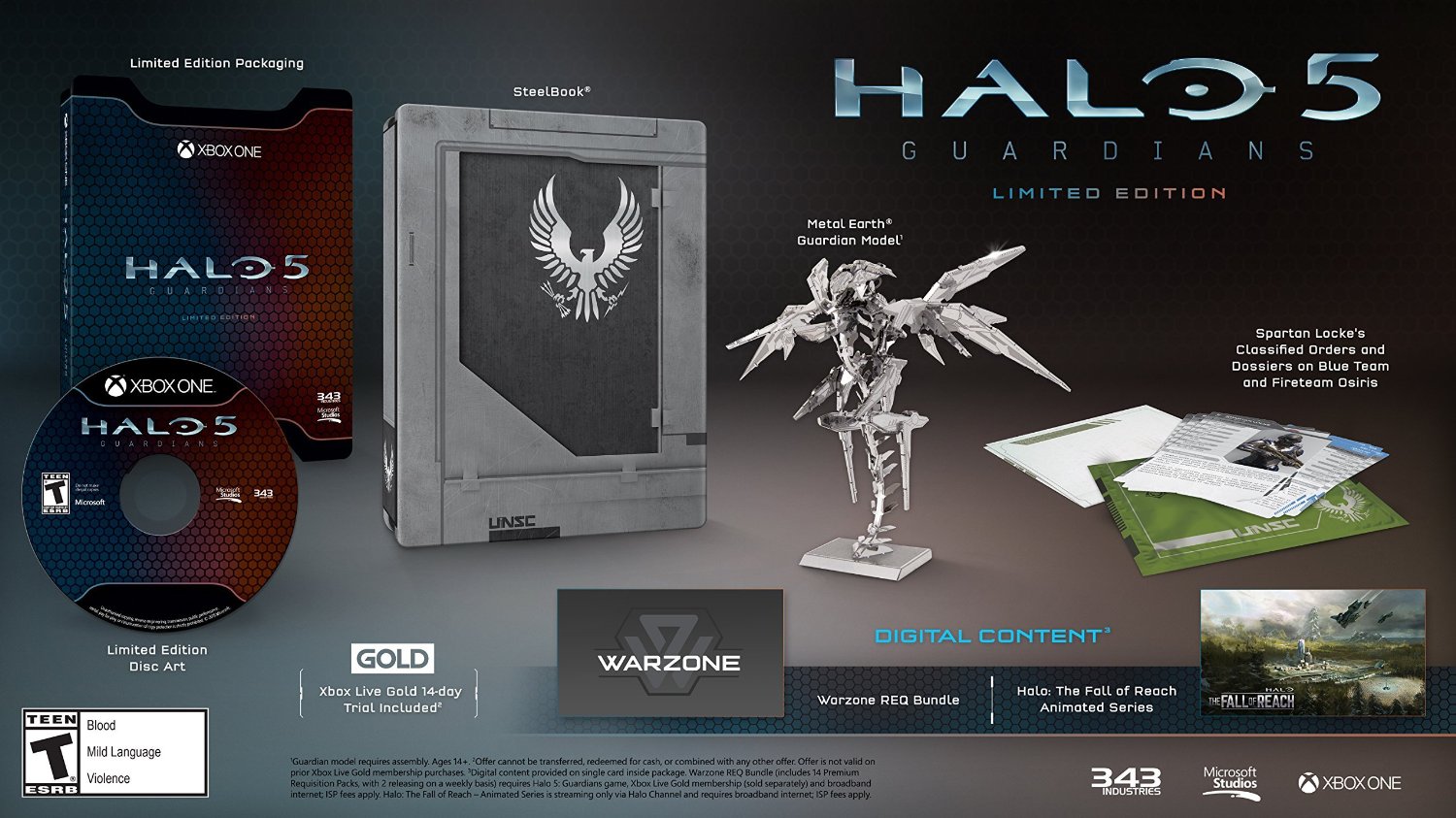 You can now get the limited edition Halo 5: Guardians game for only $27.35, down 73% from its usual price of $99.99.
Halo 5: Guardians delivers the most dramatic Halo story yet comes to Xbox One in this 4-player cooperative epic spanning three worlds. Peace is shattered when colony worlds are unexpectedly attacked. When humanity's greatest hero goes missing, a new Spartan must hunt the Master Chief and solve a mystery that threatens the entire galaxy.
In addition to the game, this limited edition includes the Warzone REQ Bundle with 14 Premium Requisition packs to enhance Spartan combat. It also contains:

• Halo: The Fall of Reach animated series
• Guardian model by Metal Earth
• Uniquely designed Spartan-themed SteelBook
• Spartan Locke's Classified Orders
• Dossiers on Blue Team and Fireteam Osiris
• Xbox Live Gold 14-day trial
Find the deal here at Amazon.