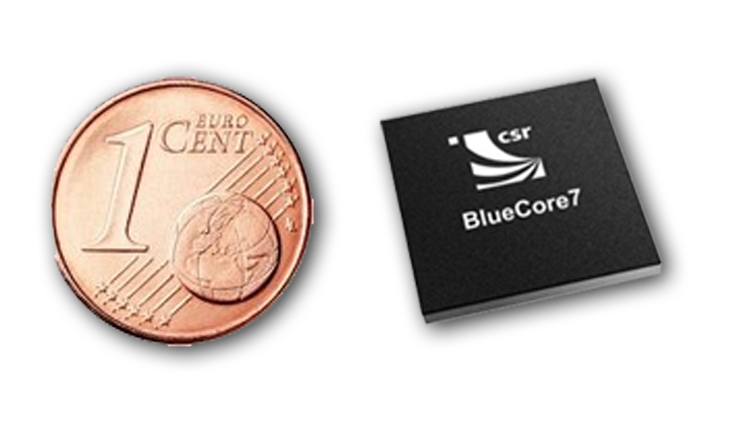 CSR's BC7830 measures a mere 11mm2 in silicon size,  includes GPS, Bluetooth v2.1+EDR, FM transmit and receive technologies and support for Bluetooth low energy all on a single chip that is said to be half the size of competitive solutions.
The new all-in-one chip solution is also promoted as the industry's lowest cost GPS. Bluetooth and FM chip, and according to CSR's press release it allows manufacturers to add GPS functionality for less than a dollar.
BlueCore BC7830's unique design enables handset designers to add GPS functionality to their products for less than a dollar. This figure includes incremental silicon cost as well as the external GPS components required (GPS antenna, associated filtering and clocking components). BlueCore BC7830 will enable GPS to be added to many mid-range feature phone products where previously the cost was prohibitive.

Such low cost, mass market GPS will, in turn, enable a host of Location Based Services (LBS), especially those based on the Push to Fix usage model. For example, geotagging photos/movie clips or using Google Maps whilst lost are highly desirable GPS feature phone applications – with CSR's low cost GPS solution they can now be available on a whole new segment of handsets. LBS are predicted to generate huge revenue streams for operators, with a global annual revenue total forecast to reach $13.3 billion by 2013 (ABI Research.)
BlueCore BC7830 as the next step in CSR's Connectivity Center supports also the new Bluetooth low energy standard that analysts expect to be shipped in over 428 million devices by 2010.
More informations about CSR's BC7830 can be found here.
Via: Pda.pl