Last night, Microsoft released Windows 10 Build 14279 to Insiders in the Fast Ring. Ahead of Build 2016, the folks over at Redmond are working hard to add new features to Windows 10 Redstone. With the latest builds, the company is delivering some nice new features, too. So what's new in Build 14279? Let's take a closer look.
---
An improved Cortana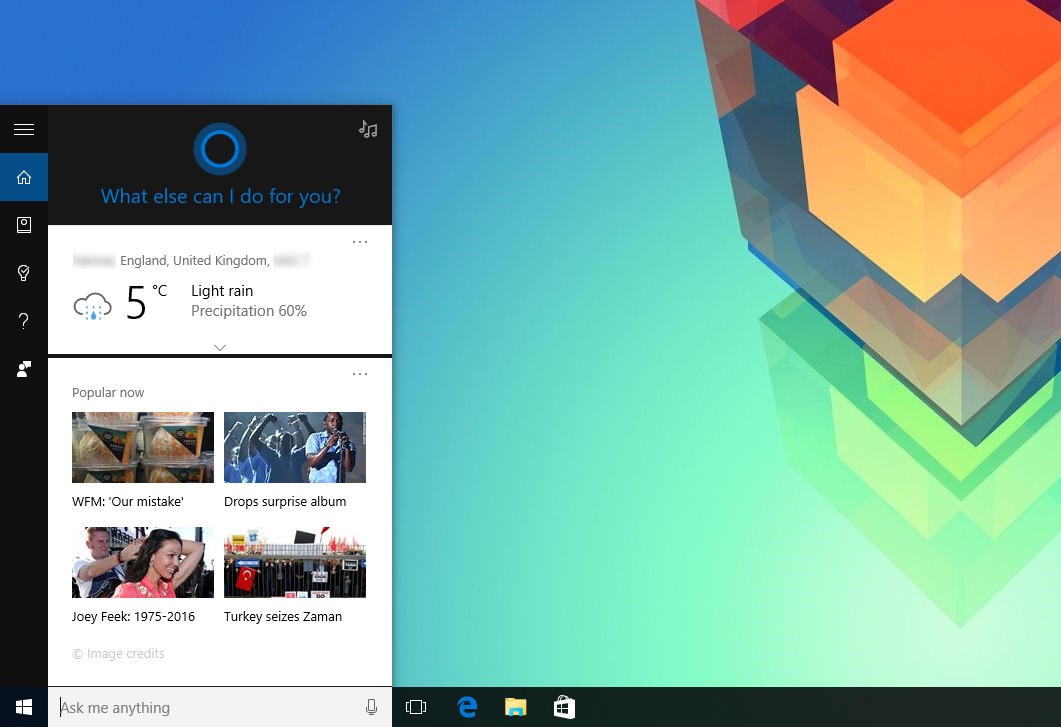 With Windows 10 Redstone, Microsoft will be making a tonne of improvements to Cortana. The latest build of Windows 10 brings Cortana to more languages, this includes Spanish (Mexico), Portuguese (Brazil) and French (Canada). Microsoft could be bringing Cortana to other languages with Redstone Wave 1 which is expected to get released to users in June 2016.
Additionally, Microsoft also improved how Reminders work in Cortana. With the latest build, Microsoft is making it easier to create reminders on Windows 10. In Build 14279, you can simply say something like "Remind me to visit MSPU" to create a reminder — this means, you don't have to specify the time, person or place. As usual, we can still specify the time, place or person if you want Cortana to remind you at a certain time, place or when you contact someone.
Moreover, Microsoft is adding the ability to view your Windows 10 Mobile's notifications on your Windows 10 PC. When you head over to Cortana's settings in build 14279, you will see a new option called "Get Phone Notifications" which will allow you to get notified on your Windows 10 PC when your Windows 10 Mobile's battery is low, or when you get an app notification. This feature won't work on the current Insider Fast builds for Windows 10 Mobile — however, we weren't able to get it to work on one of the latest internal Windows 10 Mobile Redstone builds. I assume Microsoft is yet to flick the switch for this feature, and it may be available officially sometime soon to Insiders.
---
Messaging + Skype improvements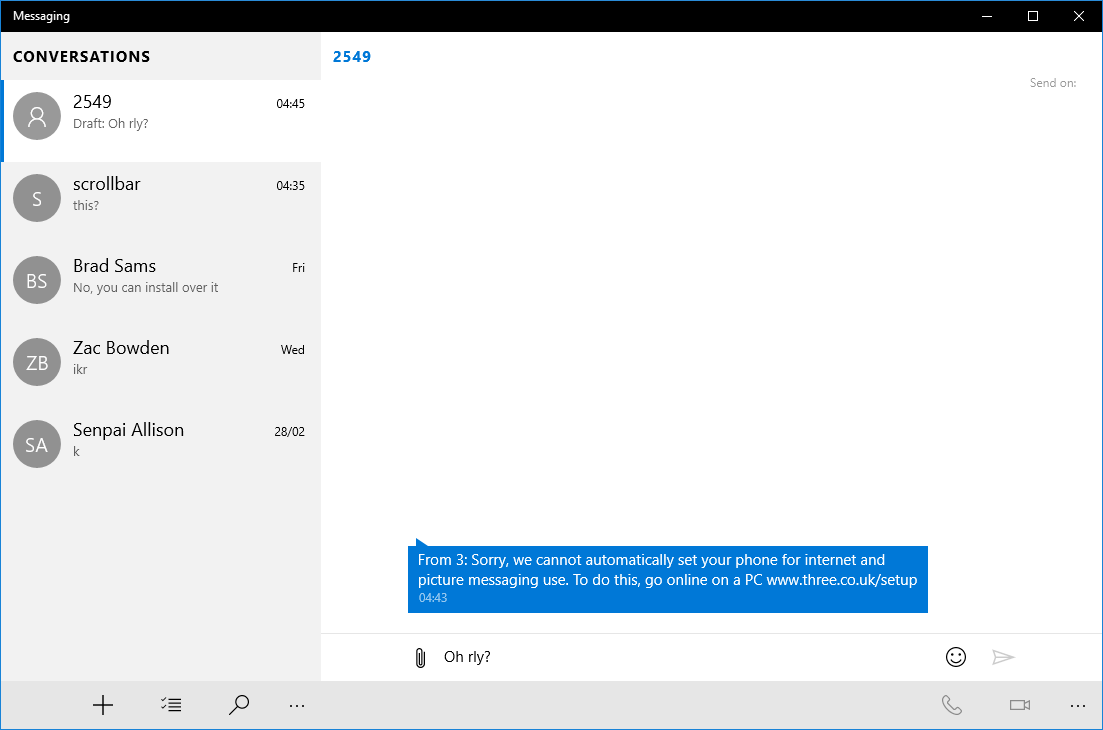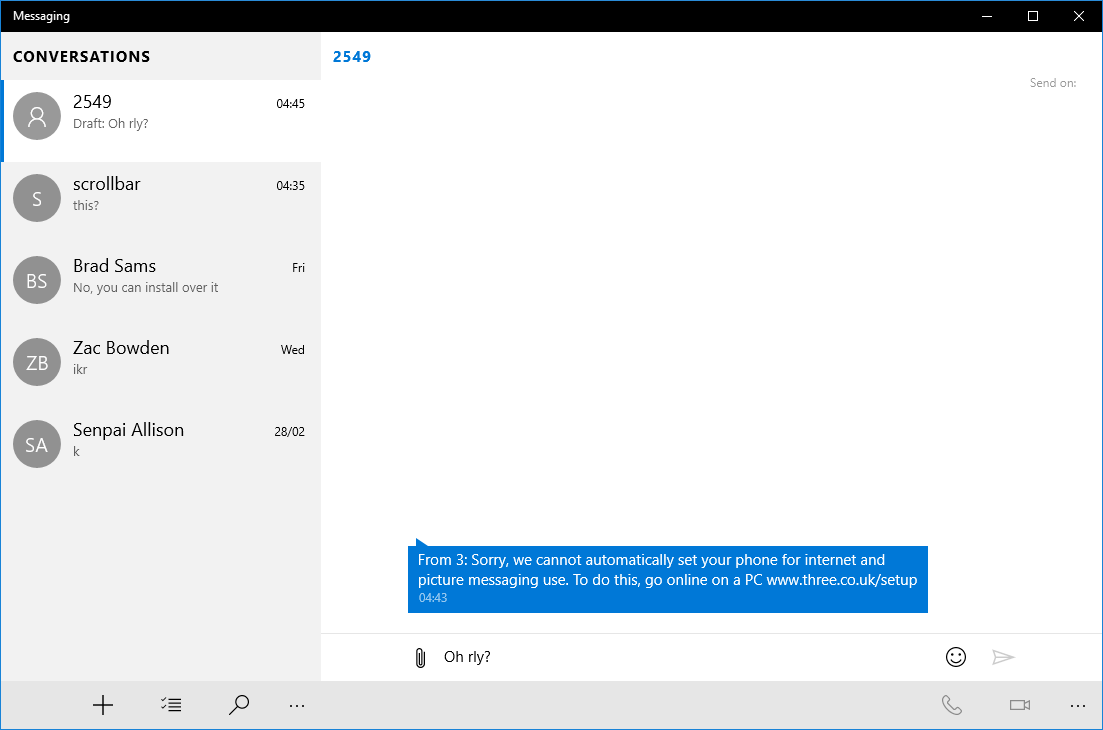 With Build 14279, Microsoft is also introducing some nice improvements for Messaging + Skype. The latest build will allow users to view SMS from their Windows 10 Mobile device on the Messaging app on their Windows 10 PC which was a much-awaited feature. The Messaging app also shows you the pictures you receive via SMS from your phone, which is quite nice. Unfortunately though, you can't respond to SMS using the Messaging app on your PC just yet — however, that should be coming in a later release.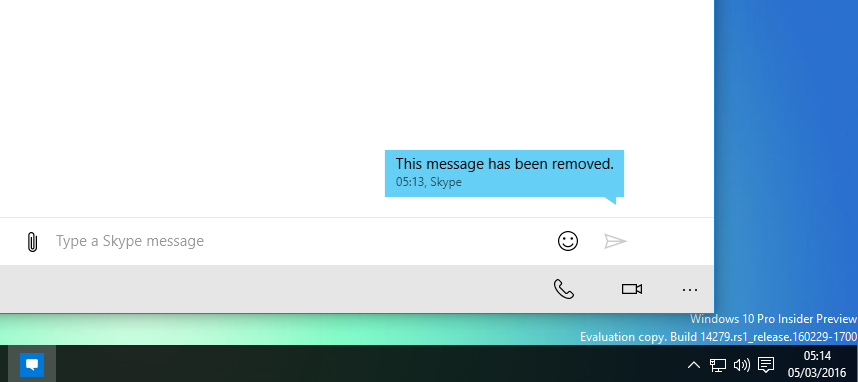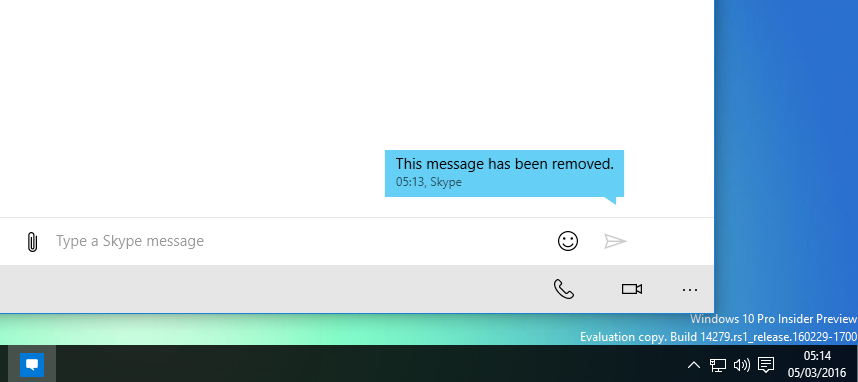 Additionally, the update also introduces the ability to actually delete messages from a conversation. Previously, the app would only hide it from the Messaging + Skype app when you deleted a message but it would still appear in other Skype clients such as the Win32 app which was quite annoying. However, with the latest update, the app actually deletes the app which is a very nice addition.
---
An improved Login screen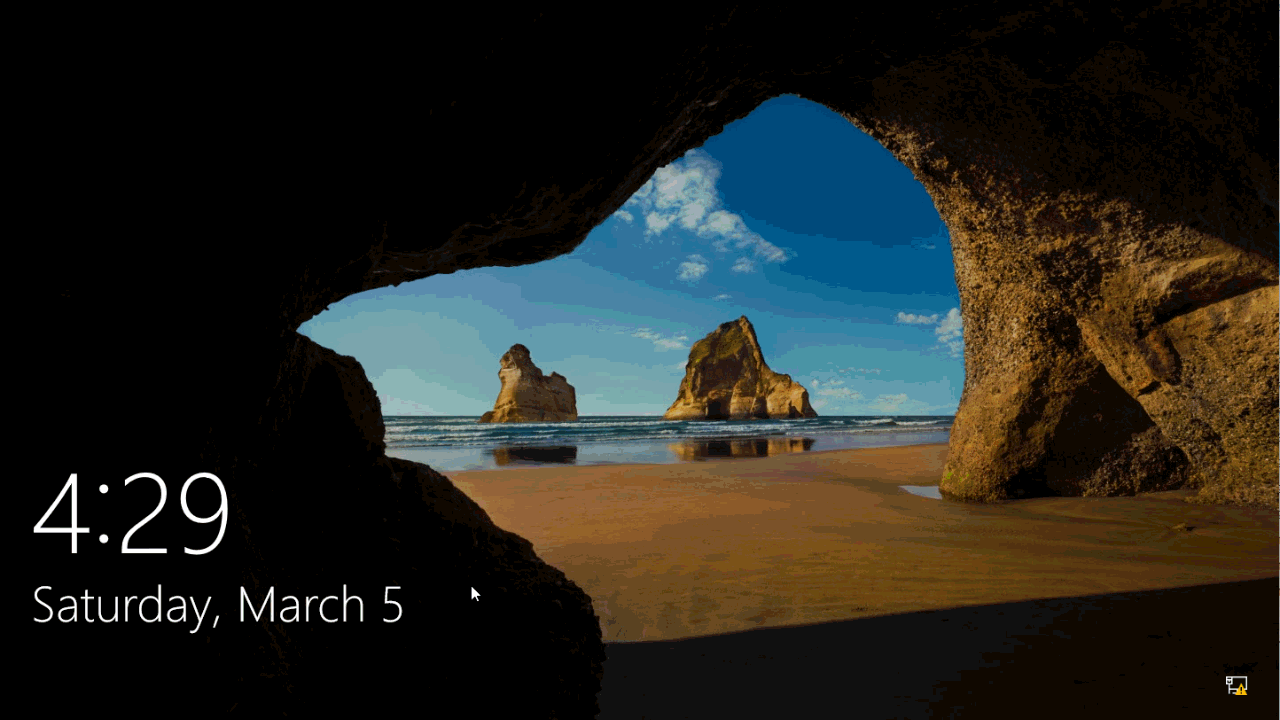 The latest build also introduces a much-requested improvement for the Login screen. In Build 14279, the Login screen will show the same wallpaper as your Lockscreen rather than showing the Windows 10 Hero Image. In addition to this, the update also introduces a sweet new fading animation for the Login Screen which is a nice touch, too.
It is worth noting that Microsoft also improved the UI for the Accounts page slightly. In Build 14279, the User's name is now bold which looks a bit weird, but hopefully Microsoft will polish the UI in the upcoming builds.
---
Screenshot Gallery
Here are some screenshots of the build:
Gallery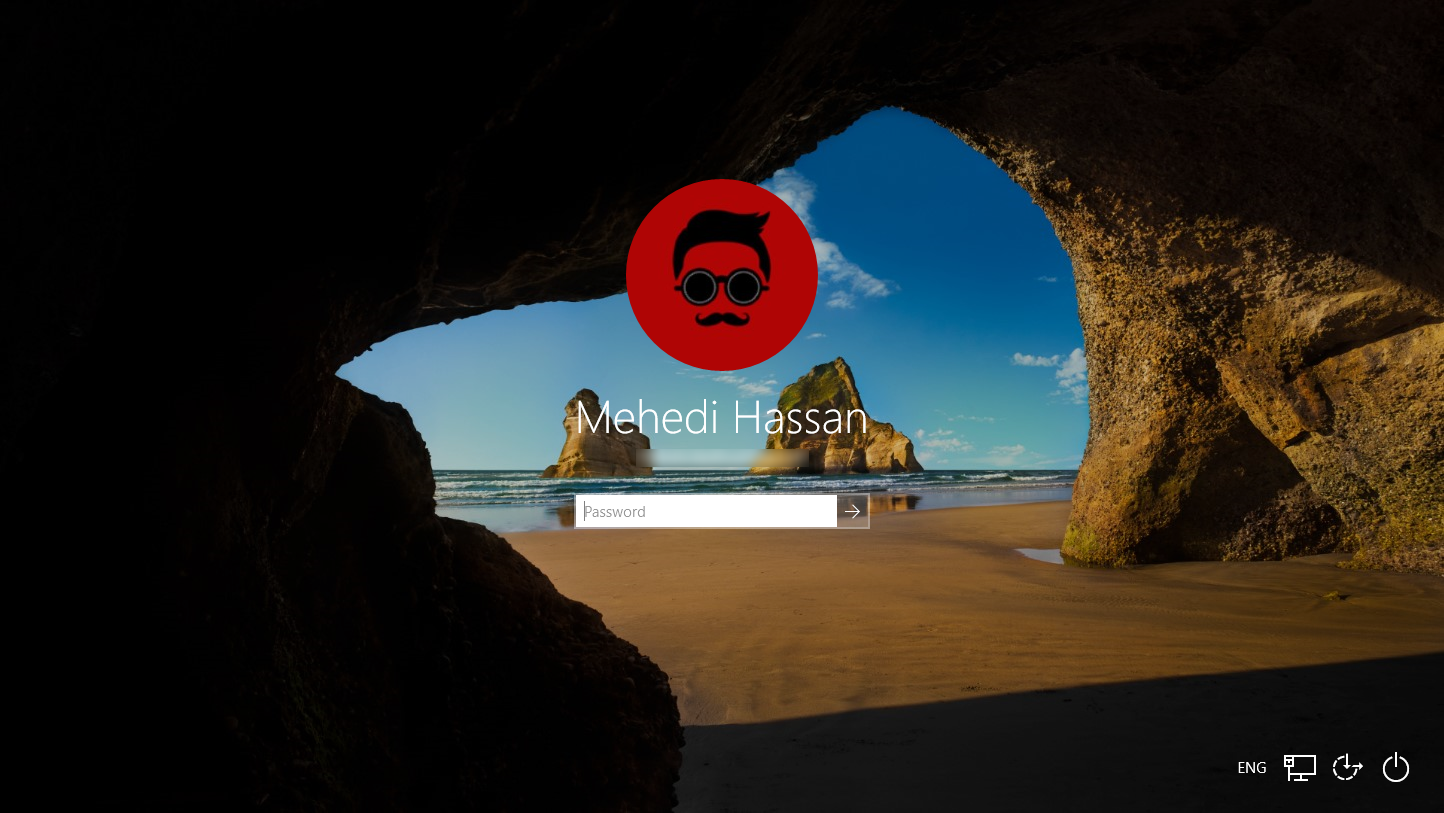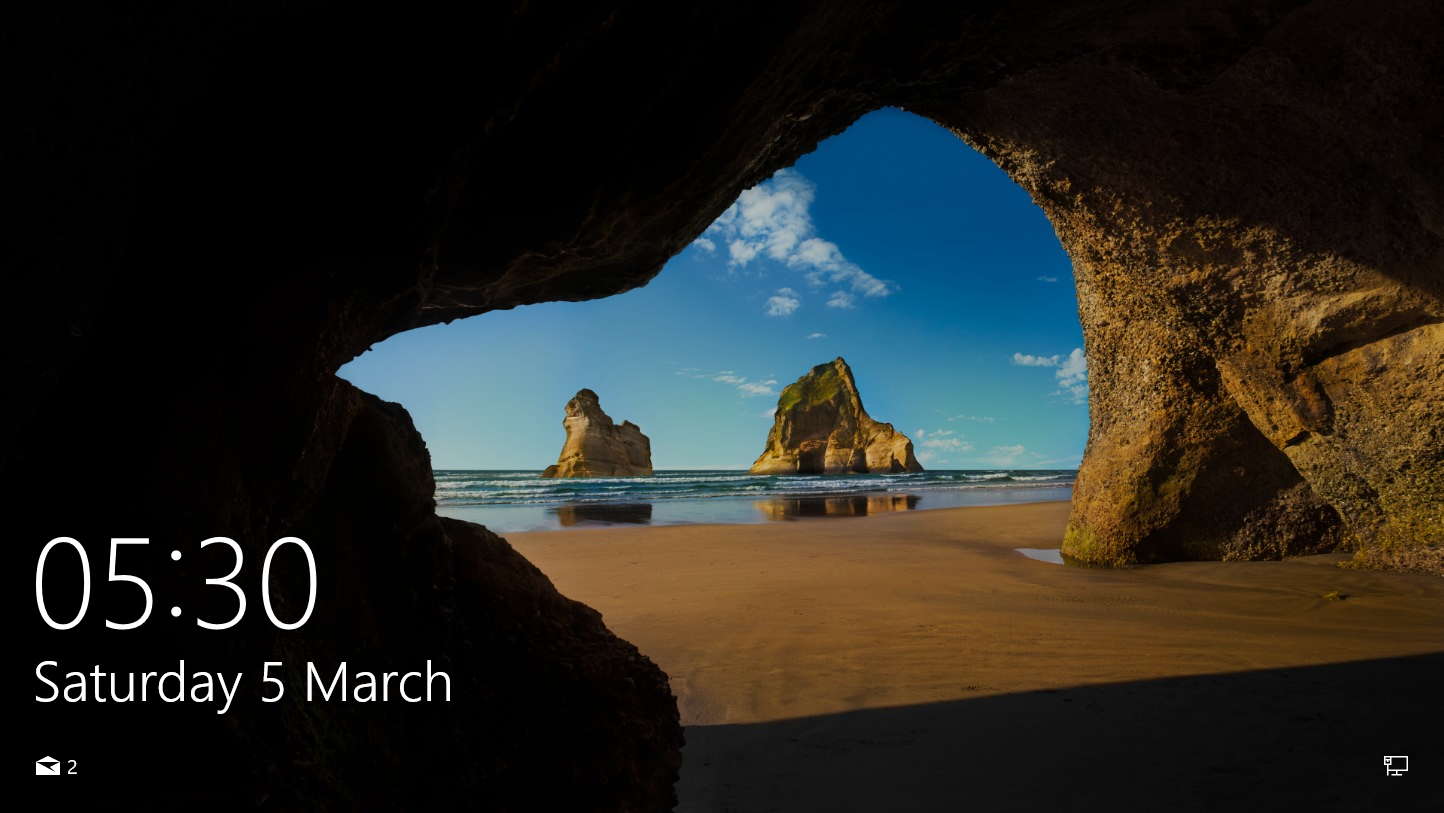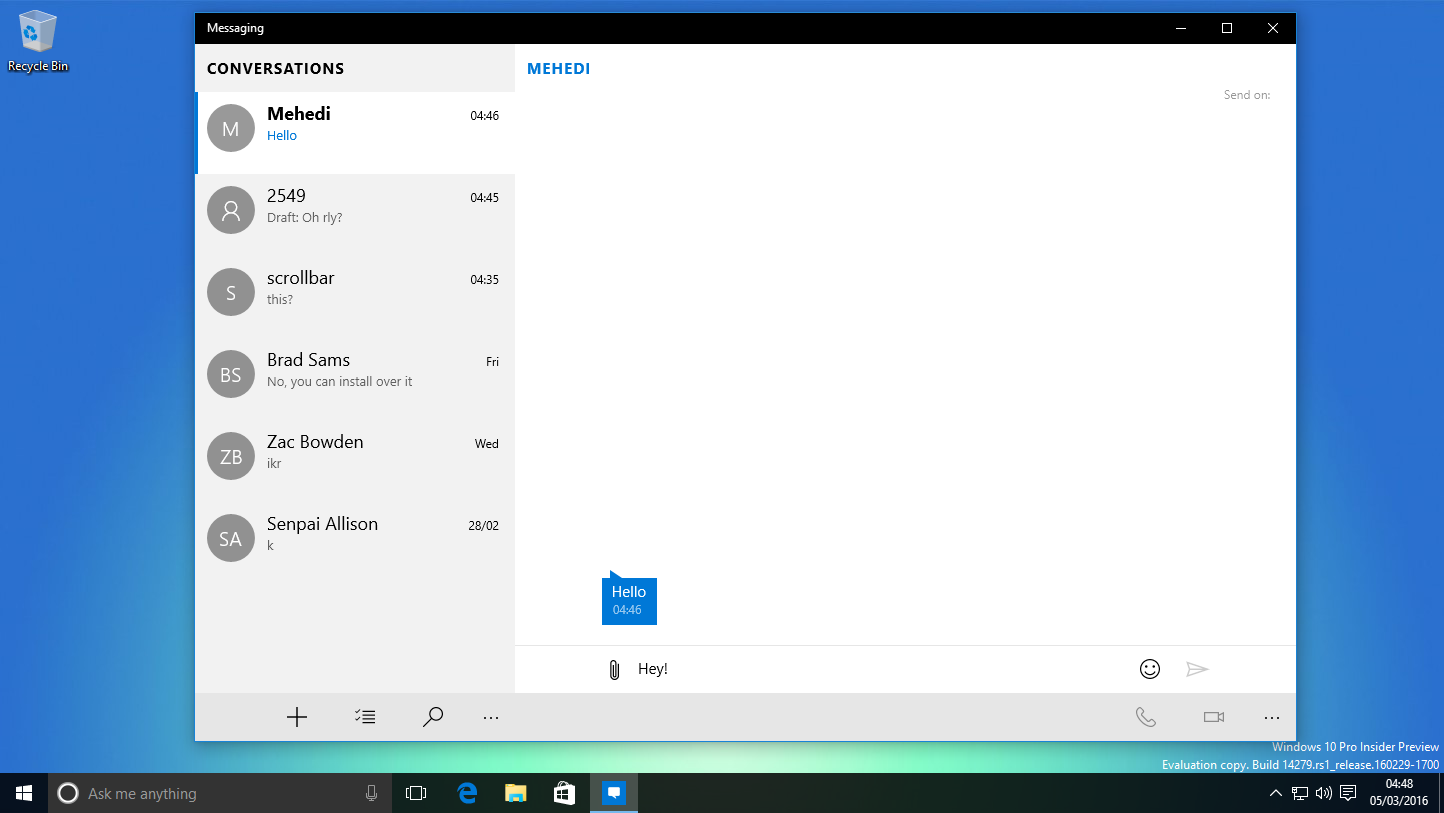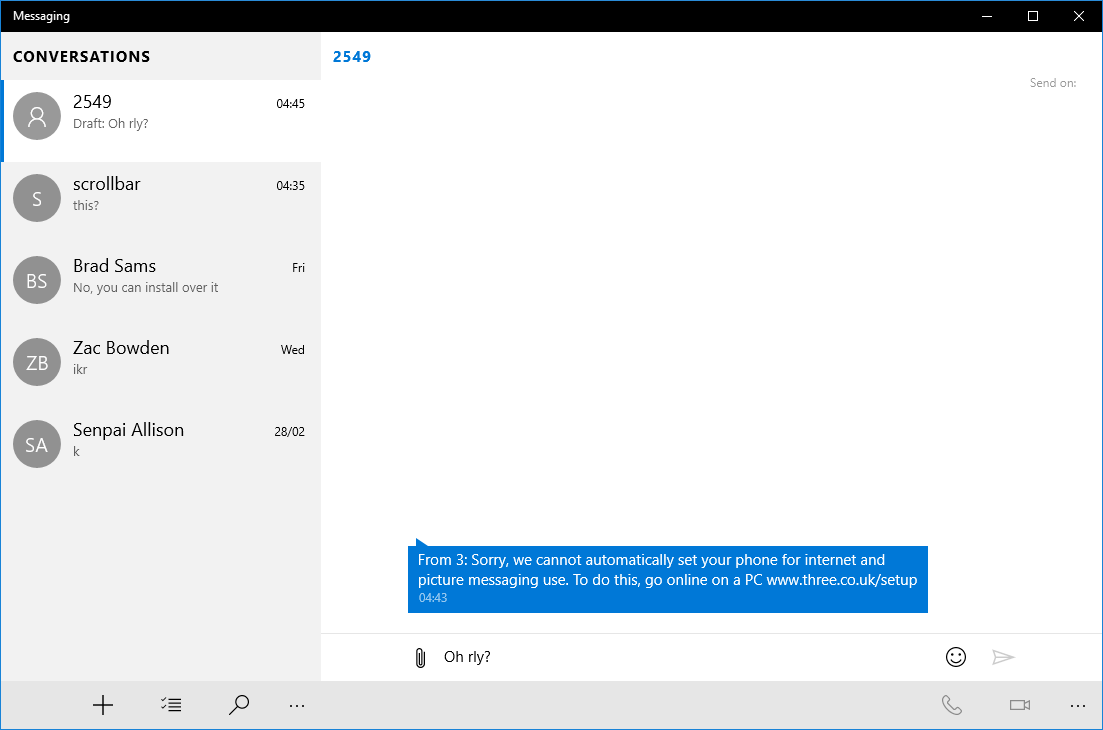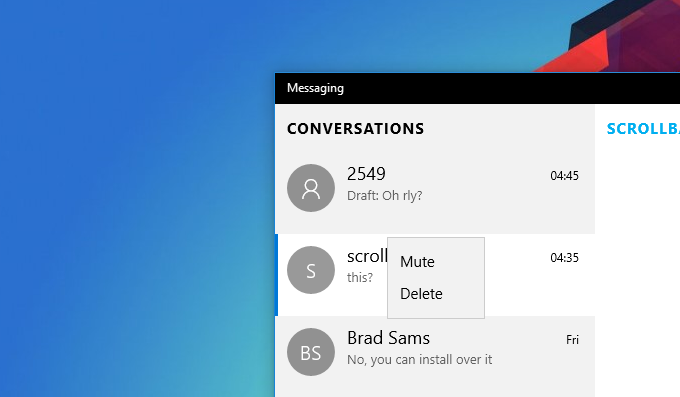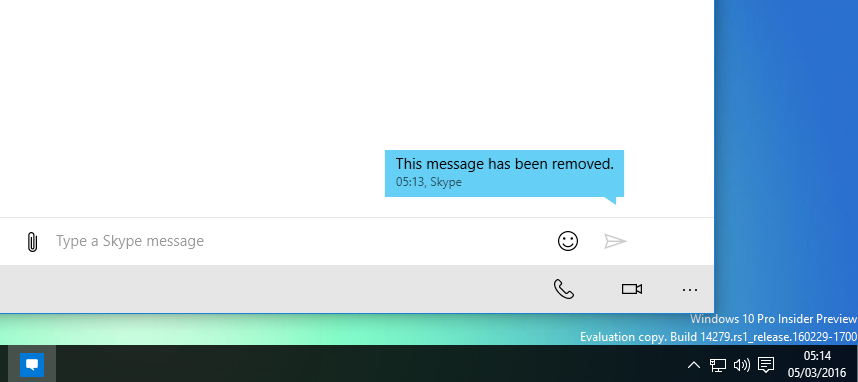 ---
If you have installed Build 14279, make sure to let us know what you think of it in the comment section below.