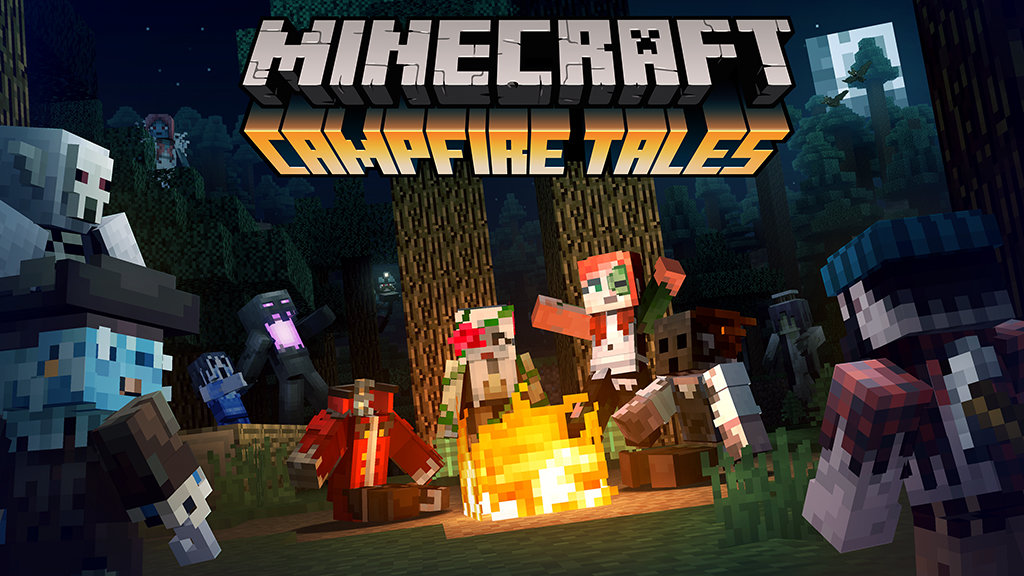 Mojang today announced the release of Campfire Tales skin pack for Minecraft Pocket and Windows 10 Edition. In this Halloween themed skin pack, each skin is exceptionally spooky – the jealous Headless Haunter, the vengeful Lumbering Jack, the obsessive Sea-Swallowed Captain, the hasty confectioner Crisp, the cursed Well Wisher, Rancid Anne, The Sham, Ol' Diggy and the Risen Rose.
But there are stories left to tell! What otherwordly origin could explain The Enderall? What sad story anchors The Lapis Lady to this earthly realm? For whom, or what, does Cropsy wait? What drives the mysterious Farlander? What will the Silksnatcher do with all that webbing? Where does the Blocksquatch hide? And just why is The Unshorn so woolly?
You can download this new skin pack within the game itself.