Is Copilot the best AI companion out there? Help us find out by answering a couple of quick questions!
Using photographs as identification is a well-established practice around the world. Fortunately, in the modern digital era, taking a passport photo is easier than ever. If you have good ID photo software, creating images for credentials at home can save you lots of time and money.
In this article, we will review the top 9 passport photo software programs for Windows PCs.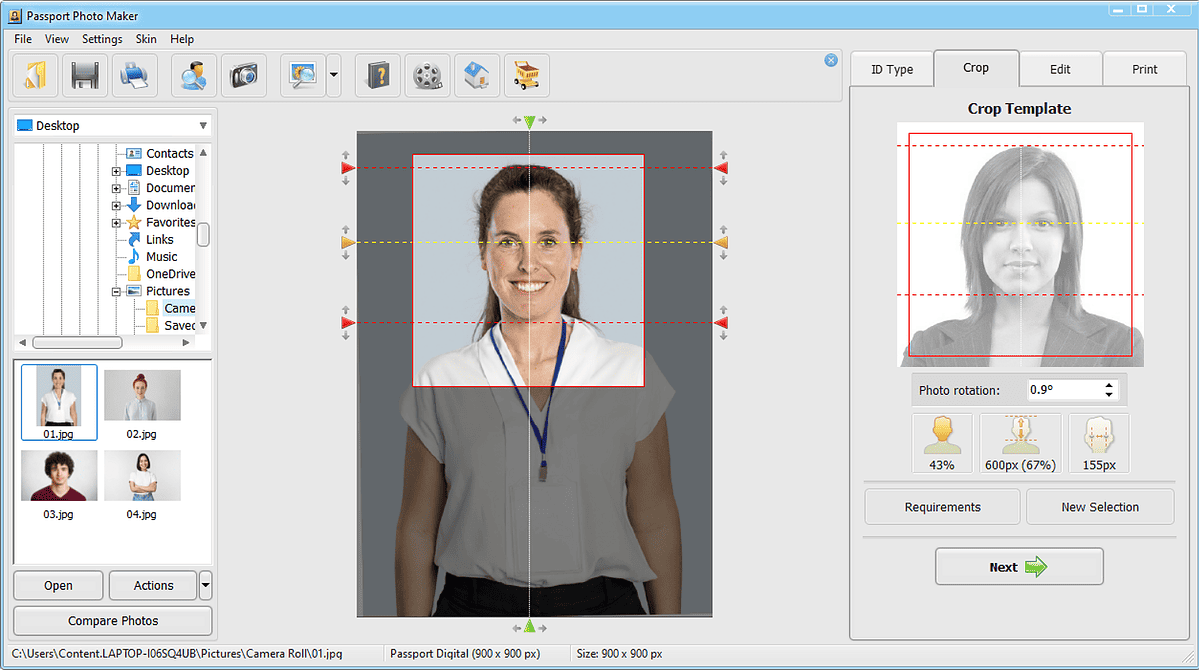 Let's open up our list of the top ID photo programs for Windows PCs with Passport Photo Maker. The software is designed for businesses and individuals who need to create photographs for any credentials error-free and following the latest official requirements. It has a clear and intuitive workflow and performs smoothly on Windows 11 and older versions.
The only drawback is that the interface looks a bit outdated. But it contains lots of handy tools designed to ease your life. For instance, get the photos ready in no time thanks to an automatic cropping tool and built-in template collection. Set prices for your services, create a client's database, and keep order statistics directly in the program.
Key features:
Biometric features detection
ID types for 130+ countries
Built-in photo editor
Backdrop and clothes replacement
Premade print layouts
2. Fotor – Very easy to use
Fotor is a very well-known app in the photo editing and design world. It is only natural that they offer all sorts of features within these fields, such as passport photo options. Not only does Fotor allow you to take a passport picture, but it also comes with an advanced built-in passport maker.
You can easily select a background in accordance with your local legislation and also make use of the passport photo cropping tool, so you can bring the photo to the legal size for your passport. All the steps are very easy to follow in this professional app.
Key features:
Easy-to-use
AI photo editing tools
Passport photo cropping
Multiple image formats
Preset passport photo sizes
Cyberlink Photo Director is a powerful multi-purpose tool that uses AI-enhanced tools to help you edit your photos. You can easily resize and retouch your photos so that they will fit with your specific passport requirements.
This software is able to transform normal photos into photos ready for your passport. With just a few simple steps you can remove the background of a photo and resize the photo, either to one of the built-in passport sizes or a customized one.
Key features:
Several photo-size built-in
Retouch faces
AI object remover
Modify photo color and white balance
Turn normal photo into passport-ready
4. Adobe Photoshop – Professional photo editor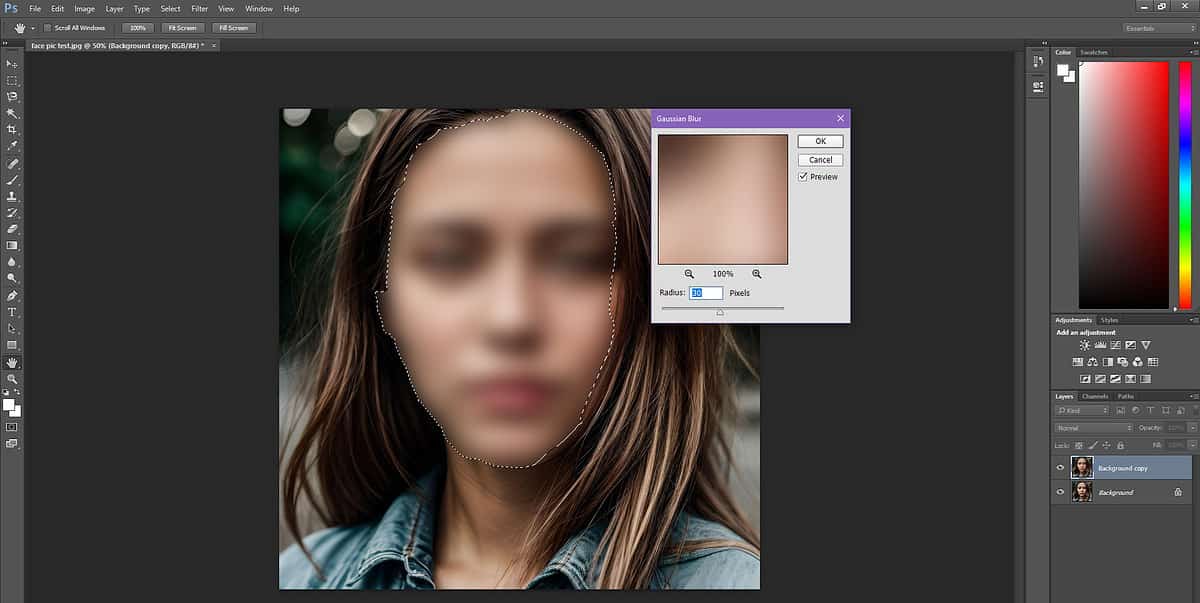 Adobe Photoshop needs no kind of presentation, it is well-known in the photo editing industry. This software offers you a very large range of tools for any need regarding photo editing, including passport photos.
You can easily change the background and resize a photo to match your country's specific requirements for your passport. This tool might seem overwhelming to use at first, especially for a task such as creating a passport photo, but there are a large number of tutorials online that can help you.
Key Features:
Adjustment layers
Cropping tool
Color balance

Changing the background 

Custom picture size
5. IdPhoto4You – Multiple print sizes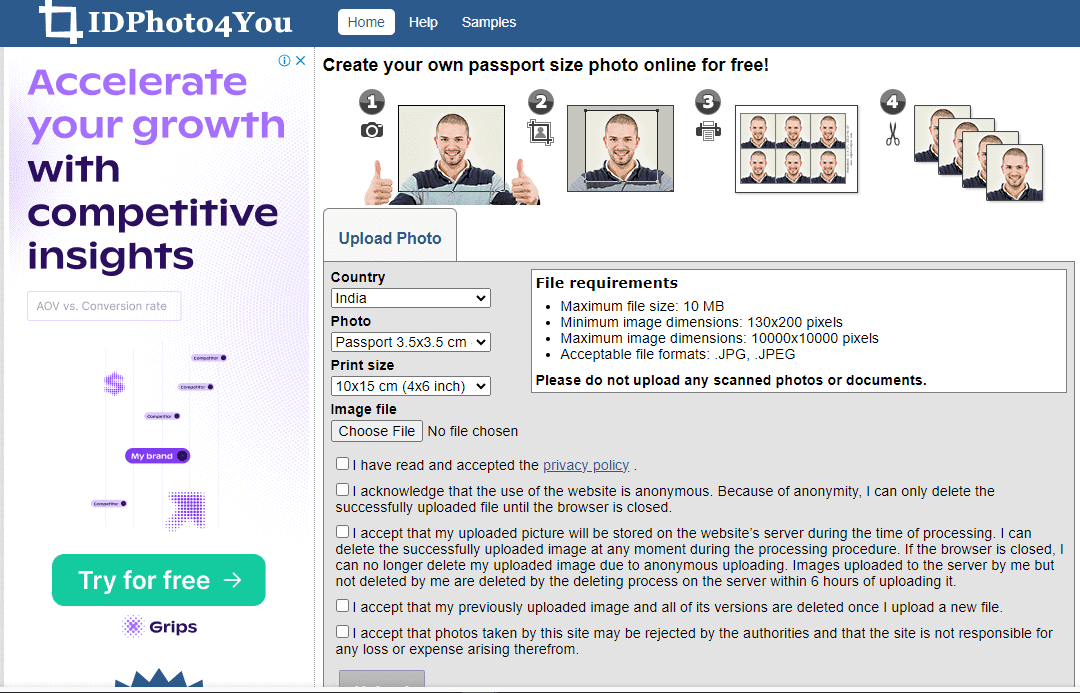 IdPhoto4You is another convenient solution for creating professional-looking ID photos. Users can upload their photos to the website and automatically generate prints that adhere to the specific requirements of different countries. The website is easy to navigate, and the step-by-step instructions make it simple for users to upload their photos, adjust them accordingly, and preview the final result. The service supports a wide range of identification photo types, including passports, visas, driver's licenses, and more, catering to different countries' specific regulations.
Key features:
ID photo formats for 70+ countries

Multiple print sizes

Brightness and contrast adjustment

Create passport, visa, and ID photos

Free of cost
6. Photomatic – Auto Face Alignment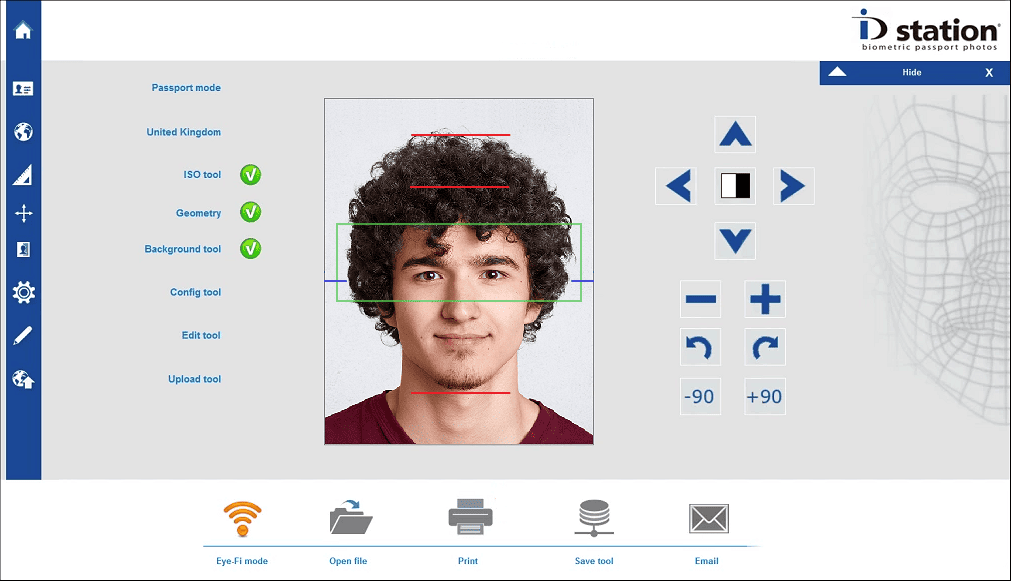 Photomatic is professional passport photo software that automatically processes any picture into a perfect identification photograph. It checks photos for compliance with various regulations, including ICAO and ISO. To experience the full potential of this program, get it together with an ID Station device.
The main disadvantage of Photomatic is its price. For an average user, extra tools are not necessary. But if you are willing to start your photo business as fast and hassle-free as possible, this program opens up new possibilities.
Key features:
Auto face alignment
AI photo processing
Replacing backgrounds
ID types for many countries
7. PhotoScape – Built-in printing module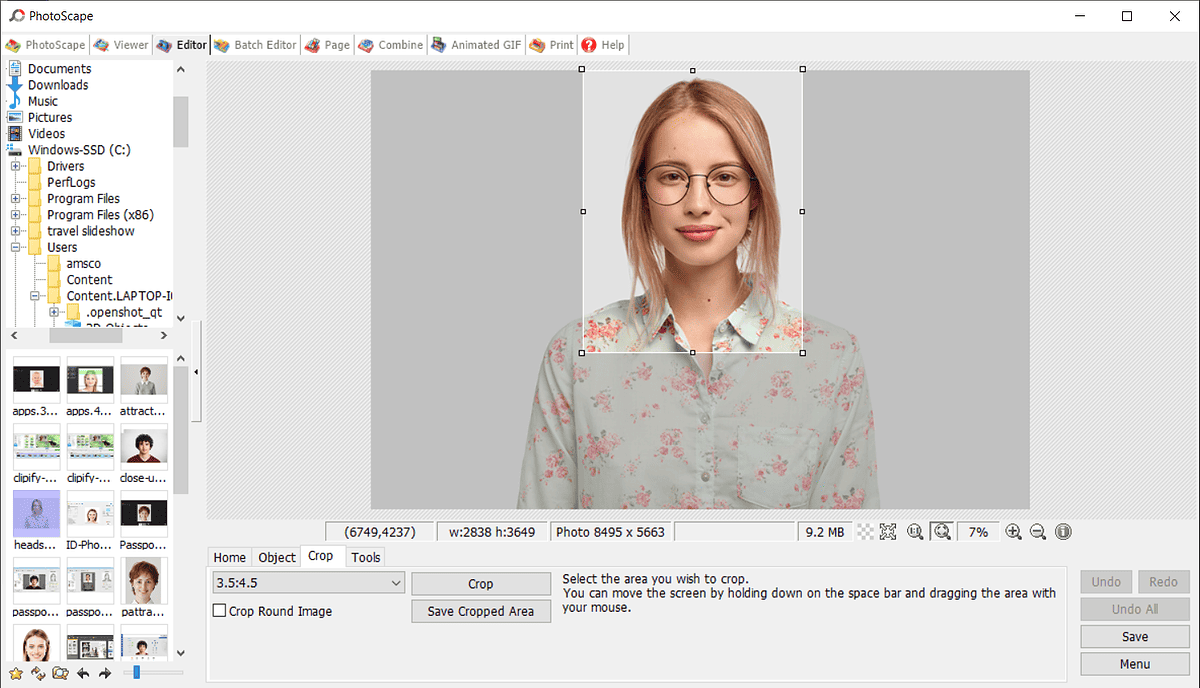 PhotoScape is a picture editor, yet it may also take place among photo ID software because it is capable of almost any processing you can think of. It is packed with smart-crop tools, a batch editing mode, and convenient printing layouts.
The biggest disadvantage of PhotoScape is that it hides some of its cool features behind a cluttered UI. Even though it is not a professional application, it takes some time to figure out. Once you master it, though, the editing process becomes quite enjoyable.
Key features:
Powerful photo editor
Built-in printing module
Simple workflow
Tutorial library on the official website
ID Photo by Codenia is passport-size photo software that enables cropping, editing, and printing of images for credentials fast and hassle-free. The program comes with a rather diverse toolkit for personal purposes.
The most significant downside of ID Photo by Codenia is that its free version lets you create photos only in black and white. Unfortunately, such photos are rarely accepted by the authorities. In order to get color images, you need to purchase the full edition.
Key features:
Photo templates for 100+ countries
Straightforward adjustment process
Advanced photo download options
Image templates for job applications
9. IDPhotoDIY – Templates for various IDs
IDPhotoDIY is an online platform designed to assist users in creating professional ID photos with ease. The platform supports a wide range of ID photo types, including passports, government certificates, driving licenses, visas, etc., and offers customizable options for each, accommodating the regulations of various countries. While the platform relies heavily on user input for alignment and cropping, it also provides clear guidelines on how to align and crop the image to meet the specified dimensions, helping you avoid errors.
Key features:
ID formats for over 70 countries

Automatic background remover

Standards for various ID types

Clear, comprehensive instructions
We hope you will be able to choose the ideal tool for your needs after looking over the various options available on the market. Get rid of any worries that the passport photo may cause your application to be rejected.