Logos are key for branding. However, paying a designer might be outside your budget, and creating a good logo from scratch can take a lot of time and skill.
Fortunately, AI is now capable of generating professional logos if you know the tools to use.
We put the leading AI to the test to help find the best AI logo generator. Depending on your needs, you can use simple prompts or existing logo designs to guide the AI. Some are even free to use.
Here's everything you need to know.
1. Fotor – Best AI logo generator from text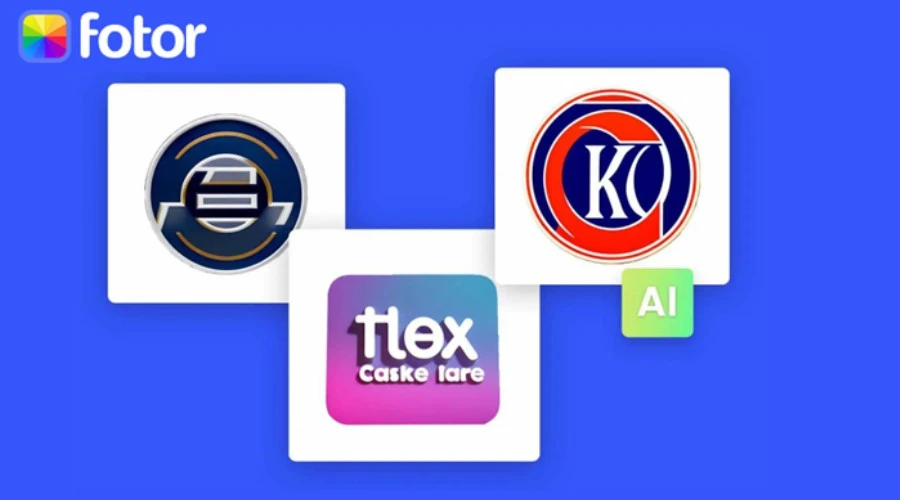 Fotor is one of the best all-around AI image tools, and generating logos is no exception. You get some free credits when you first sign up and can pay for more as you go. Alternatively, it offers premium plans if you will be using it long-term.
It works well for logos because it had a logo creation toolset before AI was even introduced. Now you can combine both features.
Its AI uses text prompts, so all you have to do is enter a description and hit the generate button.
This produces several different variations to pick from, which can then be refined via the toolbar with different style elements and parameters. There is also a shortcut to the original logo editor where you can take what the AI created and polish it manually.
Simply download the finished design and you get full rights to use it for your business or project. Because it's AI-generated, no other user can create the same logo even if they used the same prompts.
2. Logo AI – Best AI logo maker website
With more than 1.4 million designs under its belt, Logo AI is quickly becoming the go-to dedicated AI generator website for branding.
Unlike generalized AI image and art generators, which often require complex prompts to produce logo styles, Logo AI has only been trained on logo data. Therefore, it immediately understands the foundations.
To start, you can enter a logo name and slogan for perfect text output. Then it offers several industries to help narrow down the style. For example, selecting the legal industry will produce a more professional and conservative design than travel, which will be more free-flowing.
You can also choose the color scheme and font style before it generates more than 20 initial designs. Pick one and you can modify it further with new symbols and layout suggestions.
As well as logos, the AI can generate flyers, business cards, social media profile imagery, and other forms of branding.
Try the system out for free or upgrade to a premium plan from $29 (one-time purchase) to get full access to all the hi-res files and other features.
3. Jasper Art – Best AI free trial (7 days)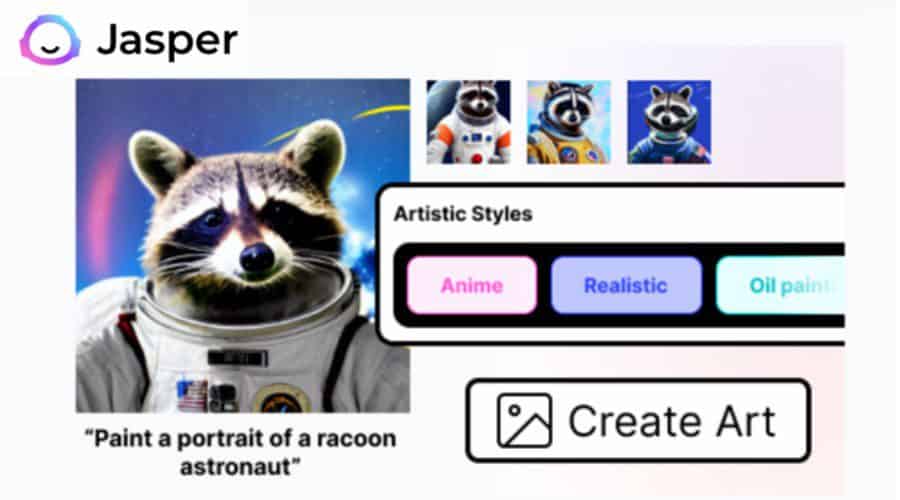 Jasper started out as a content marketing solution, but it now includes Jasper Art AI image generation too. This lets you create logos and all other types of art via text prompts.
Simply describe the type of logo you want, and select a style – digital media works well. Then it will generate 4 options. Pick the one you like and download it immediately, copyright free.
To get consistent high-quality images, be as descriptive as possible and use commas to separate each detail. Be sure to mention 'logo', as the AI creates all types of art.
On the other hand, you can also use that to your advantage by doing mockups of what your logo might look like in different scenarios. For example, on a billboard or storefront.
If you're a marketer or your business creates content, signing up for Jasper allows you to kill two birds with one stone. Use AI to create written content, logos, and other imagery all in one place.
All plans are free for the first 7 days.
4. Playground AI – Best AI logo generator for free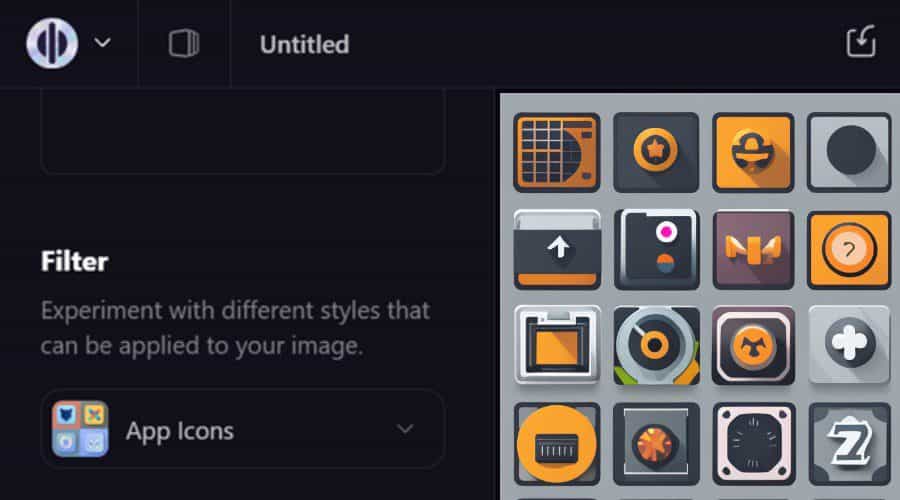 Playground AI has an in-built filter for app logos and is the best option for that specific style. It's also free, so app developers are in luck.
It supports text prompts, image-to-image, and negative prompts. I.e., you can describe what to exclude, like text, a color, or another element you dislike that seems to consistently show up when trying to generate your logo idea.
The downside is that it isn't good for logos outside of this specific app icon style. However, since you get 1,000 images a day, there's plenty of room to refine prompts and try out different settings.
5. Brandmark – Best AI for all branding materials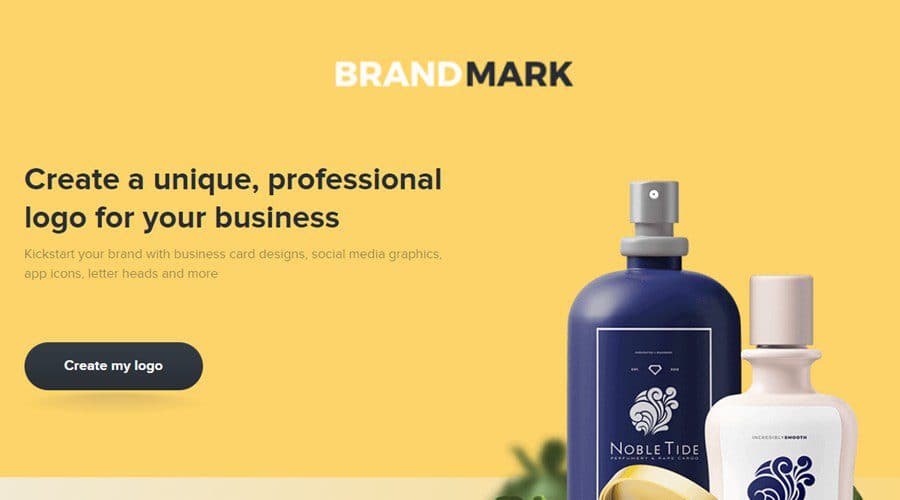 Brandmark is a dedicated generative AI service for logos and other branding materials. To get started, enter your brand name and slogan, followed by keywords about your brand such as "takeout restaurant."
This gives the AI more context and prevents generic output. Instead of a basic pattern, you'll get relevant icons, such as something food related. Next, select a color style from the series of palettes or a single dominant color.
There's no shortage of finished logo designs to choose from and clicking one will allow you to generate a whole new series based on that underlying design.
You can also regenerate each individual element by using the color, font, icon, and layout tabs at the top.
There is also a more advanced editor when you are happy with the base design. This includes font size, letter spacing, background color, and other elements.
The logo crunch feature is particularly useful for taking your main logo and resizing it for use on social media, apps, or as a website favicon.
Brandmark charges a one-time fee. It's $25 for just a logo in PNG format or $65 for the full source files and different layouts for social media, business cards, etc.
6. Midjourney – Best logo generator for AI enthusiasts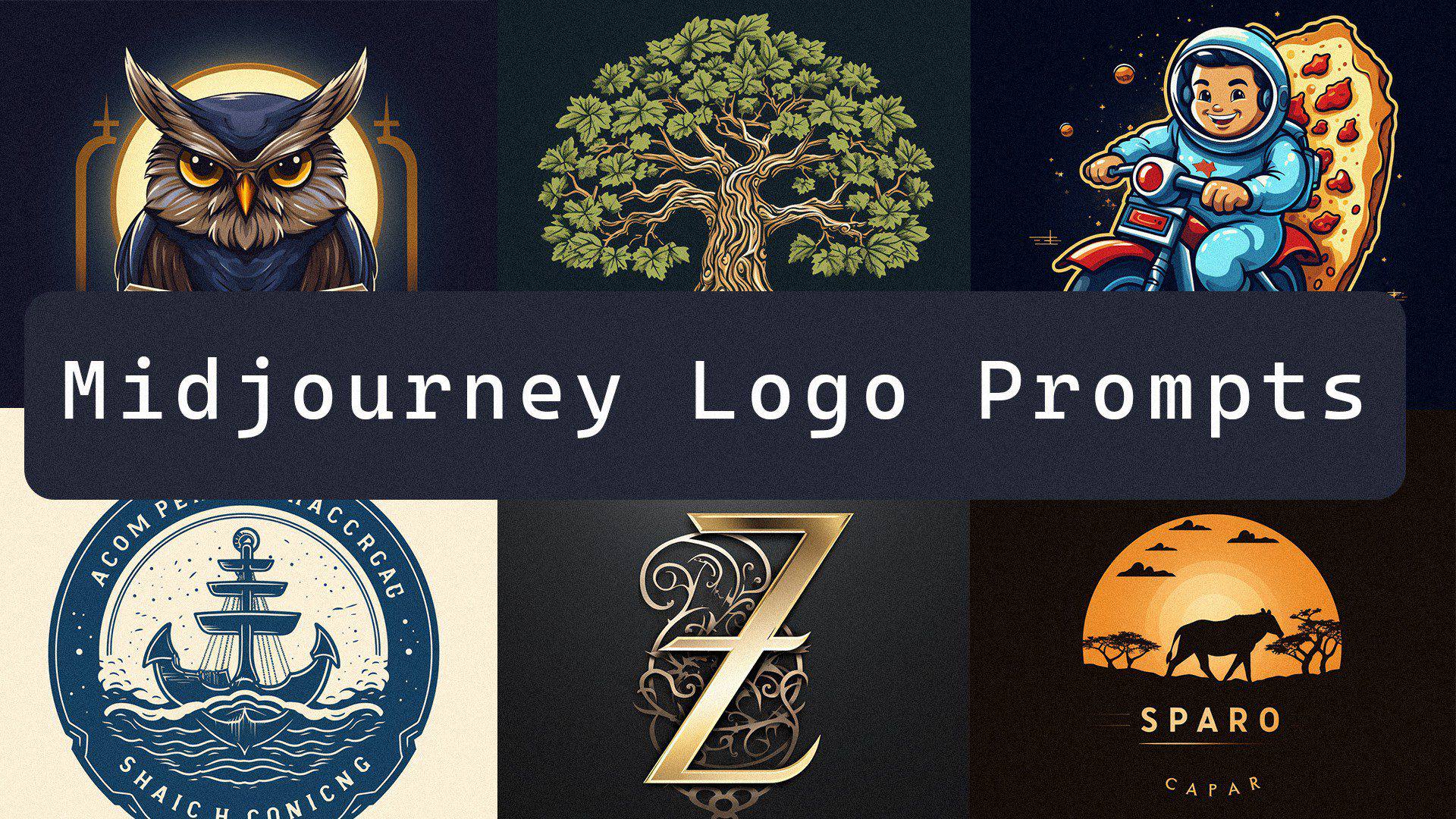 Midjourney is one of the most popular and powerful generative AI art platforms and logos are certainly possible with the right input.
The first method is to use the text prompt by itself. It works best by stating that it's a logo and what the main icon is. For example, "logo design, hamburger."
Next adding the term 'vector', as in vector graphics, is a good way to limit it to the right style. This way it won't go off and make a photorealistic burger. Adding 'simple' and 'minimalist' also keeps it from trying to do too much.
In the end, you might end up with: "Logo design, hamburger, vector, simple, minimalist, red and yellow."
The second method is image-to-image, which lets you input an existing image to guide the AI in creating something unique. You may already have a basic logo design you want the AI to complete or a logo you like, which can act as inspiration and keep the AI from straying away from the logo style.
One thing to remember is that Midjourney doesn't really do text, even if it adds some gibberish symbols in spirit. You will have to add or edit this later using a traditional graphics program.
Overall, Midjourney's logo-making can be superb, though the process is more complex than the dedicated logo generators. Go with this if you are already familiar with AI and want to be more hands-on throughout the design phase.
7. Logomaster – Best logo icon generator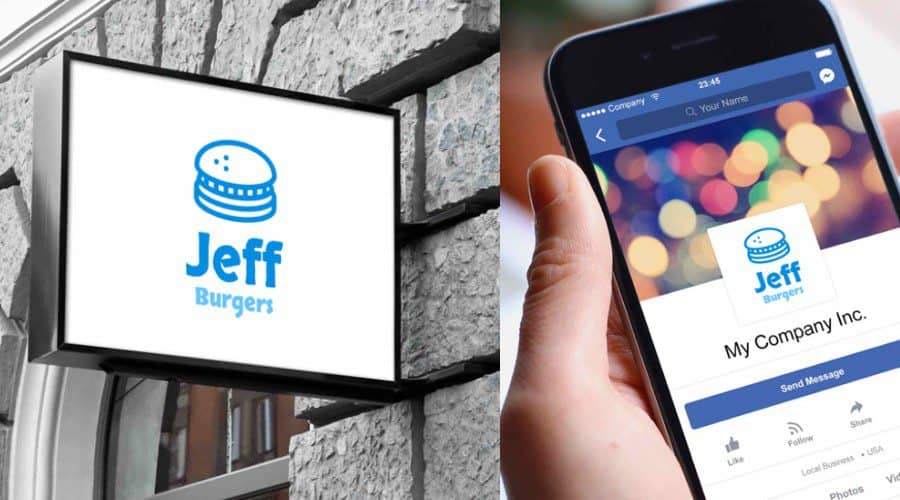 You can create your first logo right away with Logomaster.ai, which uses existing designs for inspiration. Pick three you like, followed by the dominant color, and then choose whether to enter a name and slogan.
Unlike other logo generators, icons can be searched and chosen prior to generation, so you don't have to hope it understands what you're looking for. For example, if you're creating a logo for a burger restaurant it will show dozens of small burger icons (or fries), depending on the keyword.
Others might give you a plate or something less specific, forcing you to go back and try again. Logomaster gets it right from the start.
It then generates 6 logo proposals and a brilliant preview feature to see the logo in action. Check out Jeff Burgers!
There are lots of editing options to fine-tune your logo before finalizing. While you cannot use it for free, there's a downloadable sample for each premium plan. This way you can see exactly the formats and sizes you'll get if you pay for the watermark to be removed.
8. Looka – Best for one-time logo purchases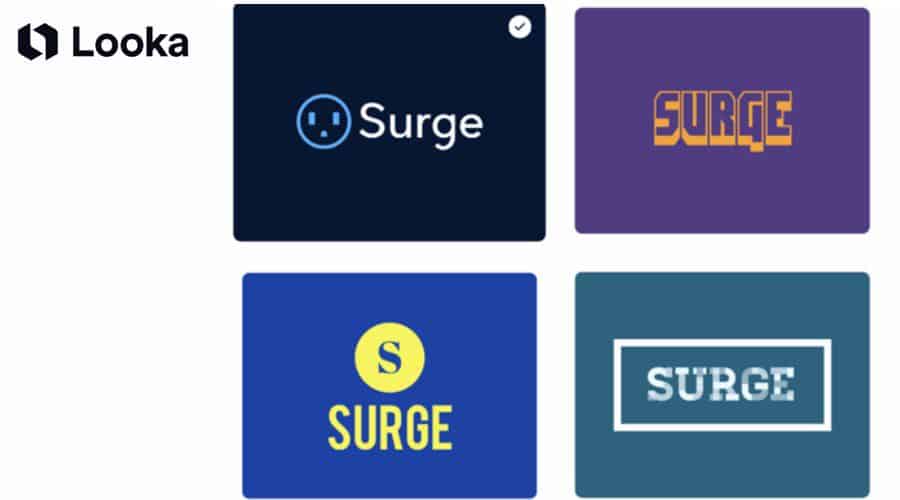 The AI algorithms from Looka generate professional and unique logo designs based on simple prompts, which you can then customize further yourself. It also generates different versions of your logo in various sizes and formats, depending on your branding needs.
Assets include flyers, business cards, social media banners, and even invoices.
To begin the process, enter your organization's name and then answer a few questions to give context to the AI, such as the industry and general logo style. You can also pick from different categories to get the right kind of symbols for your logo.
It will generate a long list of potential designs, which you can tweak to your liking. I.e., change the color palette, and fonts, or even add a frame or additional style elements.
For $20 you get a single logo file, while more expensive packages are akin to a full branding kit with different sizes and variations.
9. Adobe Firefly– Best desktop AI logo software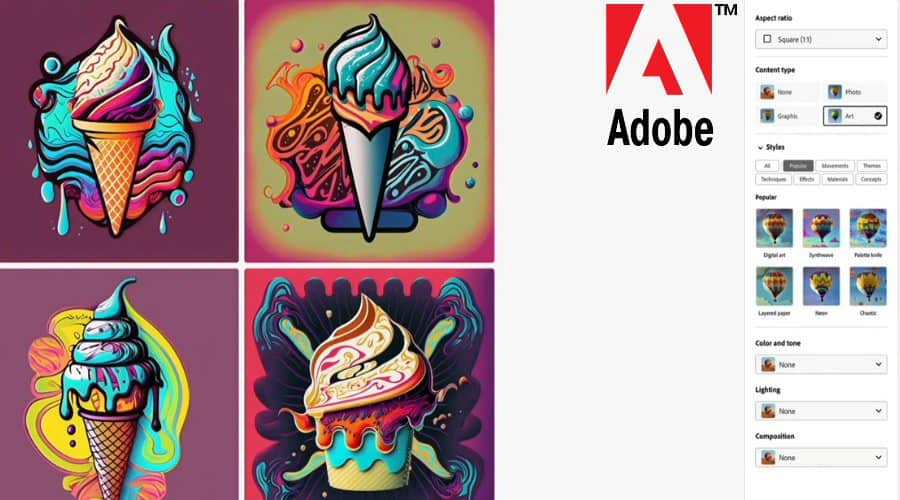 Adobe Firefly is an excellent choice for those that are more familiar with desktop software and may even want to export their AI logo for further editing in Photoshop.
It's best to describe the image as a logo and vector. Then include its main theme. For example, "a logo for a real estate company, vector, blue colors…"
This will create four main designs that you can edit with the toolbar on the right. For content type, 'graphic' or 'art' gets rid of any photorealism, but you can play with the styles without necessarily ruining the logo. Moreover, a square aspect ratio makes sense for the initial design.
Firefly also has a unique Generative Fill feature that uses AI to add to or fill in existing images. This can be useful if you have a logo sketch or basic design that you want to finish.
Adobe Firefly is currently available in its Beta phase.
10. Designs AI – Best AI logo generator for marketers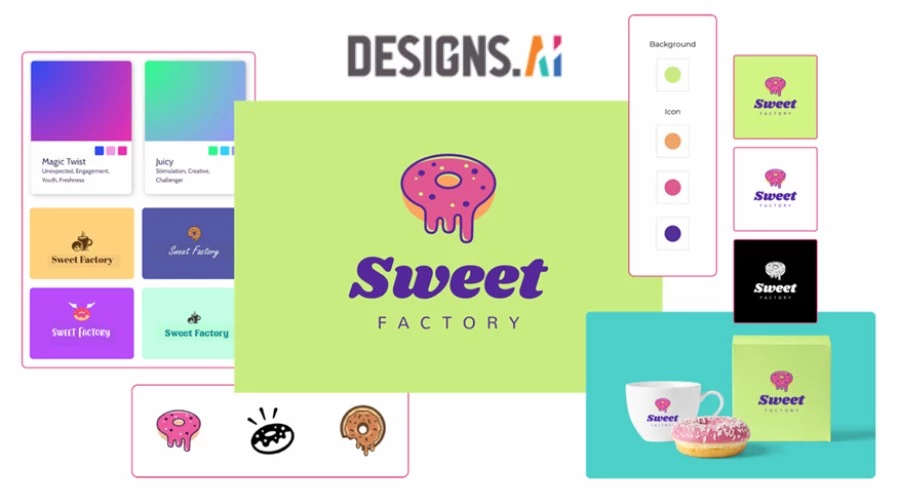 Designs.AI is a full suite of AI design tools for logos, videos, banners, and other materials. Its logo generator can be tried for free, but you won't get to download your creations without a plan.
Its process requires a business name, industry, and type of logo. This can be icon-based, text-only, or initials. These then become the focal point of the design.
You also get to choose existing designs and color schemes to inform the AI of what you find most appealing. However, it's best to choose as many as possible, else things can look a little off if you're too rigid with your preferences.
Of a dozen or more proposals, the system requires you to choose 5 that you like the most before it returns a second round of proposals. You can then pick the best and edit any finer details.
Because Designs.AI is a comprehensive AI generator, its plans are a bit more expensive than the average. However, all come with a 30-day money-back guarantee.
How to make a logo with AI for free?
To make a free logo with AI, you can choose one of the free generators, such as Playground AI. Alternatively, many premium AI image generators like Fotor offer free trials or credits, so you can test them out.
If you're smart with your prompts, you can get a good logo without paying a thing this way.
If you're willing to pay upfront, you can also benefit from money-back guarantees.
In the long run, the best AI costs money, yet it is still cheaper than paying a graphic designer. Especially if you want multiple designs.
Conclusion
Whether you're starting a new business or need basic branding for YouTube or social media, artificial intelligence is surprisingly good at creating professional and usable logos.
The best AI logo generator for you depends on your needs and skill level. E.g., a broader platform like Midjourney requires time to learn how to prompt effectively, but it also supports image-to-image generation and advanced features.
A dedicated service like Logo.AI is easier to use but can sometimes come off as generic. Meanwhile, the likes of Fotor or Firefly fall somewhere in between.