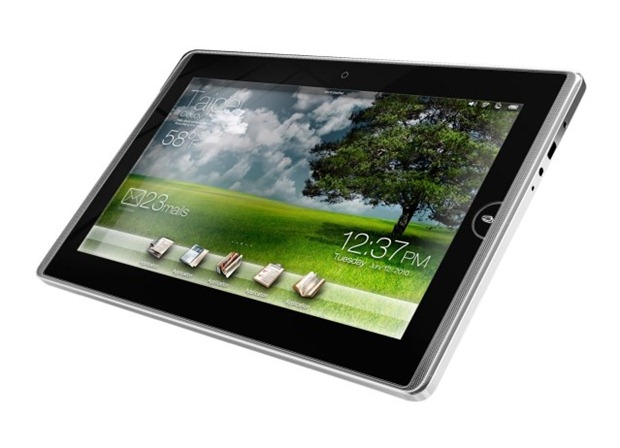 Asus has announced two new Eee Pad tablets at Computex Taipei.  The smaller 10-inch Eee Pad EP101TC will be superslim at just 12.2mm in thickness and weighs 675g. It will run Windows Embedded Compact 7.
According to Asus Windows Embedded Compact 7 (Windows CE 7 previously) provides a complete toolkit with the latest Windows 7 technologies that "create an engaging user experience and delivers connectivity to the Windows world.  It provides a familiar full-features experience across various connected devices and cloud computing services".
On the Eee Pad EP101TC users will be able to easily access their favourite applications by moving them to the main desktop.
Windows Embedded Compact 7 will support technologies like DNLA and Silverlight and feature a IE 7-based browser.
Via JKontheRun