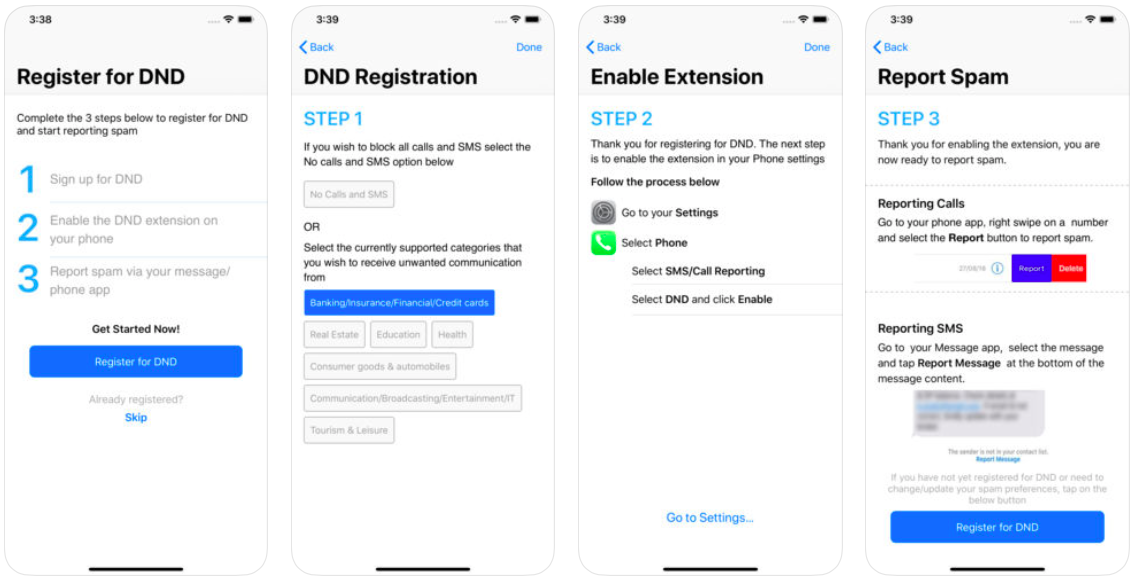 Finally, Apple has approved TRAI's Do Not Disturb app in App Store. This app enables iOS users to register their mobile number under DND to avoid Unsolicited Commercial Communication (UCC)/ Telemarketing Calls / SMS.
Users can directly lodge a complaint with their service provider if they receive a spam call and the sms sent during sms/call Complaint will not be charged. Indian government's regulations require action to be taken against offending telemarketer within 7 days, which could lead to fines and/or disconnection of line.
You can download the app here from App Store for free.