Earlier today we wrote about a tool from Vietnam which simplified the command line task of loading Android apps onto Windows 10 Mobile.
Now developer Antonio de la Iglesia from Spanish site MicrosoftInsider have gone one step further, creating a great-looking app which makes the process as easy as drag and drop.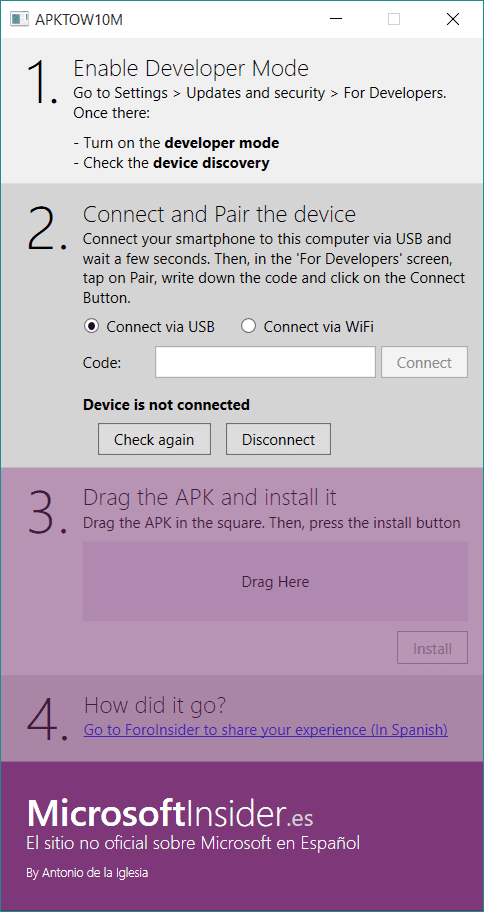 The Modern app is available in both Spanish and English and will of course only work with the following handsets.
Nokia Lumia 920
Nokia Lumia 925
Nokia Lumia 929 (Icon)
Nokia Lumia 830
Nokia Lumia 930
Nokia Lumia 1520

Nokia Lumia 635 1GB of RAM
Nokia Lumia 730
Nokia Lumia 820
Nokia Lumia 435
Nokia Lumia 928
The download for the app can be found at MicrosoftInsider.es here.
All tools an indeed side-loading itself may cause you legal issues or damage your device and is of course at your own risk.