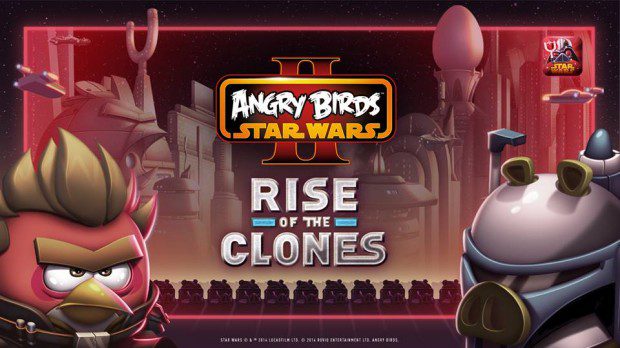 Angry Birds Star Wars II game for Windows Phone devices just got updated in Windows Phone Store with the new RISE OF THE CLONES chapter.
Game Description:
The saga continues in the RISE OF THE CLONES chapter! Battle your way through 40 new levels set on Kamino and Coruscant!
NEW ELEMENTS! Navigate the fast-flowing waters on stormy Kamino, and get an extra boost from the air turbines on Coruscant!
20 NEW PORK SIDE LEVELS! Destroy the Republic's Clone Army on Kamino and face off against the mighty Jedi!
20 NEW BIRD SIDE LEVELS! The Sith have taken over the skies of Coruscant – use the Force to take them down!
MORE SECRET LEVELS! Track down the hidden maps to unlock two secret levels on each side!
LAST CHANCE BIRD! If you need just one more bird to complete a level, try using the Last Chance Bird!"
Download it here from Windows Phone Store for $0.99.