Is Copilot the best AI companion out there? Help us find out by answering a couple of quick questions!
As part of AMD FidelityFX Super Resolution 3, AMD first introduced its frame generation technology, the ability to generate entirely new game frames and present those to the user to improve FPS. AMD's frame generation uses two technologies – Frame Interpolation and Optical Flow enhanced from AMD Fluid Motion Frames.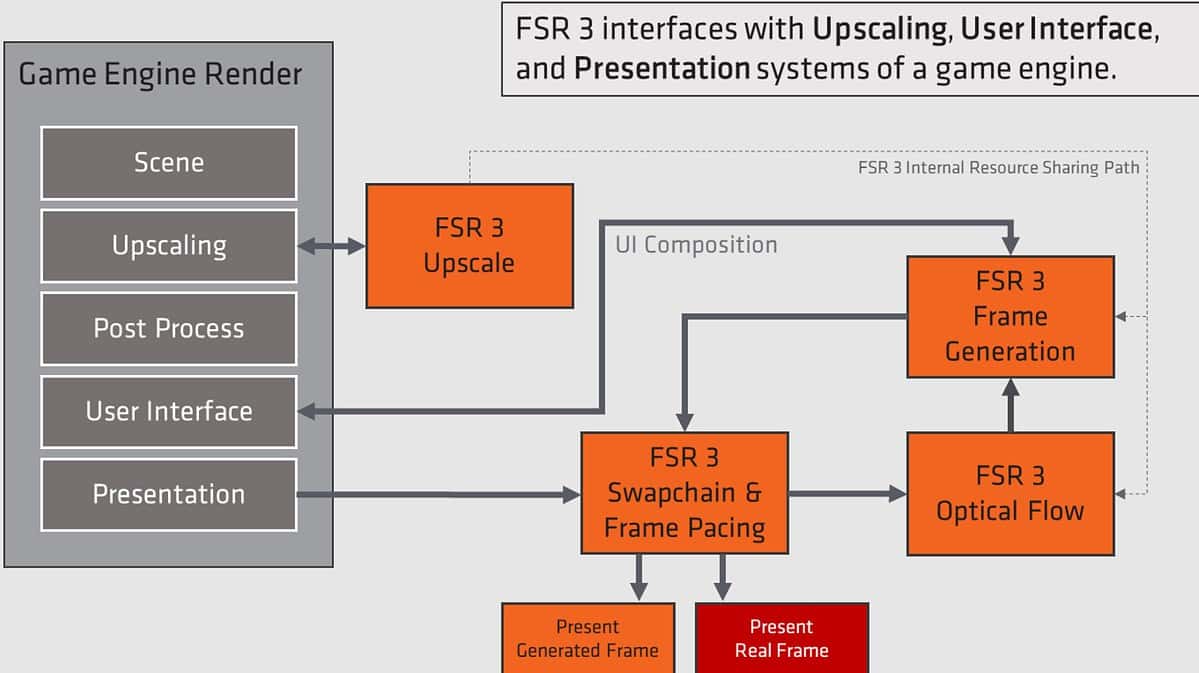 Over the weekend, AMD announced the technical preview of AMD Fluid Motion Frames (AFMF) in AMD Software: Adrenalin Edition to boost frame rates of DirectX 11 and 12 games on AMD Radeon RX 7000 Series desktop graphics cards. AMD is bringing some of the frame generation technology found in AMD FSR 3 and putting it into AMD Software: Adrenalin Edition. Bringing frame generation tech to AMD Software: Adrenalin Edition will improve frame rates of thousands of games.
More about AFMF:
To activate AFMF for any DirectX 11 and 12 title, use the per-app settings in AMD Software: Adrenalin Edition.
For select titles, you can also enable AFMF automatically with HYPR-RX or with the Global Graphics Settings toggle.
AFMF may increase latency in games, so AMD recommends using it with AMD Radeon Anti-Lag/Anti-Lag+ for the best experience. The
The AFMF technical preview only works in fullscreen mode with HDR and VSYNC turned off.
For optimal results, use AFMF for games that run at least at 55 FPS for 1080p displays, or at 70 FPS for displays of 1440p or higher.
You can try out AFMF by downloading the latest preview version of AMD Software: Adrenalin Edition.
NVIDIA's GPUs have a similar technology called DLSS 3, which uses AI to create new frames from scratch. The NVIDIA Ada Lovelace architecture includes a new Optical Flow Accelerator that compares two consecutive in-game images and calculates how objects and elements move in the frame. With DLSS 3, the GeForce RTX 40 Series GPUs can render the game at a frame rate that is twice as fast as the CPU's game computation speed.