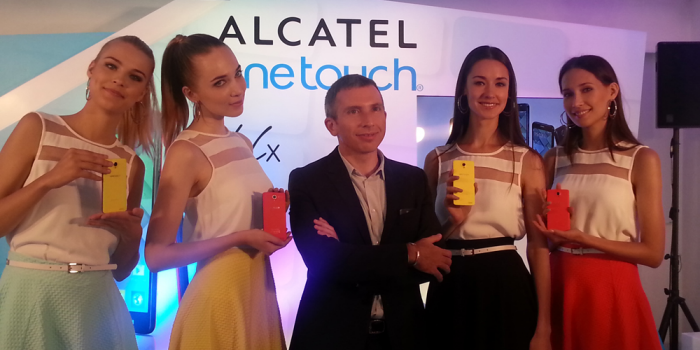 The Guardian has spoken to Alcatel about their Windows Phone intentions.
The company has been producing handsets running the OS since Windows Phone 7, but have been at the periphery of the market after Nokia joined.
They spoke to Dan Dery, vice president of Alcatel (pictured) who was positive about the OS and their plans regarding it, which focus on the low end of the market.
"Carriers from across the world have consistently told us that entry-level Windows Phones work, but not at the high end," Dery explained to the Guardian.
"We don't know whether that's because Windows Phone is very good for entry level smartphones, or because people have been looking to get a Nokia device at an affordable price," he continued.
He took Microsoft's plan to drop the Nokia brand as an indication however that buyers wanted a cheap Windows Phone, not a cheap Nokia however.
"Now we've seen Microsoft buy Nokia but put the [Nokia] brand aside, which means either Microsoft did its own maths and saw Windows Phone working at the entry level not tied to the Nokia brand – which is our belief – or it misread the numbers and it's gotten rid of Nokia meaning someone else will have to come in and fill the gap," said Dery.
"We're not interested in high-end devices – so Windows Phone producing a very, very good consumer experience at the entry level, which is not the case for other software, is a very interesting prospect," he said. "It seems a lot more natural for first-time smartphone users – it's surprising and I don't know why, but that seems to be the case reported from carriers."
With the increasing convergence of Windows Phone with Windows in Windows 10, he also saw a future expanding into other markets in the ecosystem.
"Windows is the most converged OS between smartphone, tablet and laptop to date," explained Dery. "We are very happy to have a partner interested in conversion, because our users do not want complicated systems – they want something familiar from their work environment in the office, but on a smartphone."
"Windows 10's cross-device integration – from smartphone through to PCs – will help us make an entry into mobile computing, but with a different mindset taken from the mobile business not the computer business," explained Dery. "It's very good news for people with our background, but not good news for companies from the PC industry, because it will likely increase the pressure as more players from our side of the industry enter the computer market."
Alcatel has been rumoured to be planning to release a tablet running Windows Phone, presumably the Windows 10 variant.
"The whole electronics industry has been trying for users to deliver the PC experience onto smaller devices," said Dery. "But now we're seeing something interesting as mobile devices are capable of going the other way from mobile to computers."
"The simple fact that Microsoft brings Office to multiple platforms is very good news for us, for example," he said.
We have seen Microsoft make it easy for smaller OEMs to play in the market by offering Windows for free on devices smaller than 9 inches and by offering reference designs that they can simply rebrand and distribute.  This venture has seen a large update, with more than 50 OEMs not set to distribute Windows Phones.  It does remain to be seen however if the wide number of local brand can replace the Nokia name. It is however noteworthy than on Android Samsung's share of the market has been dropping due to these very same OEMs, with the "Other" segment growing from 40 to 45% of the market YoY.
Do our readers think Microsoft can pull if off? Let us know below.
Image credit WindowsPhone-Italia.com