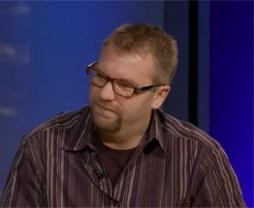 It seems some reality has set in at Microsoft, as the company is no longer thinking it will win back the smartphone world in the next few years.
Speaking to CNET, Microsoft's Aaron Woodman, director for Windows Phone, has said the battle against iPhone and Windows Phone could last a decade, or even "multiple decades".
Acknowledging that Windows Phones may not be selling in huge numbers now, he had  a lot of faith that Windows 8 will help turn things around.
Aaron said Windows 8 will help increase the familiarity of buyers to the new Metro interface and also help show how Windows Phone is differentiated from iPhone and Android.
He expected 2013, after the launch of Windows 8,  to be "the year of Windows Phone".
He also expressed the view that Microsoft, with its "endless  resources", has both the money and time to wait out the competition.
Microsoft was taking charge of the marketing of Windows Phone again, with Aaron admitting advertising through networks or the manufacturers that build the phones hasn't really worked out.
He also said Microsoft continued to talk to major phone OEMs, including Sony and was of course also working towards bringing budget-friendly Windows Phones to the market to compete in the mid-segment.
He summed up the Windows Phone strategy for 2012: spending on advertising to explain Windows Phone, working with phone manufacturers to bring out more enticing phones, and "working like hell to make next year the year of Windows Phone"
Do our readers think this is a winning strategy, or has the market decided already? Let us know below.
Read more at CNET here.