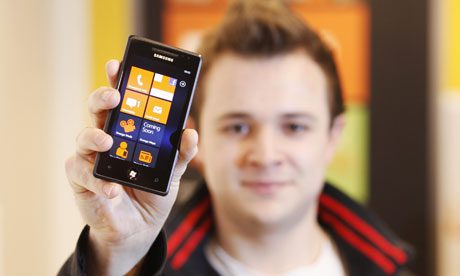 eMarketer reports that Windows Phone is the fastest growing operating system in UK, growing at a Compound Annual Growth Rate of 42%, and that 3 million UK residents will own Windows Phones by 2015.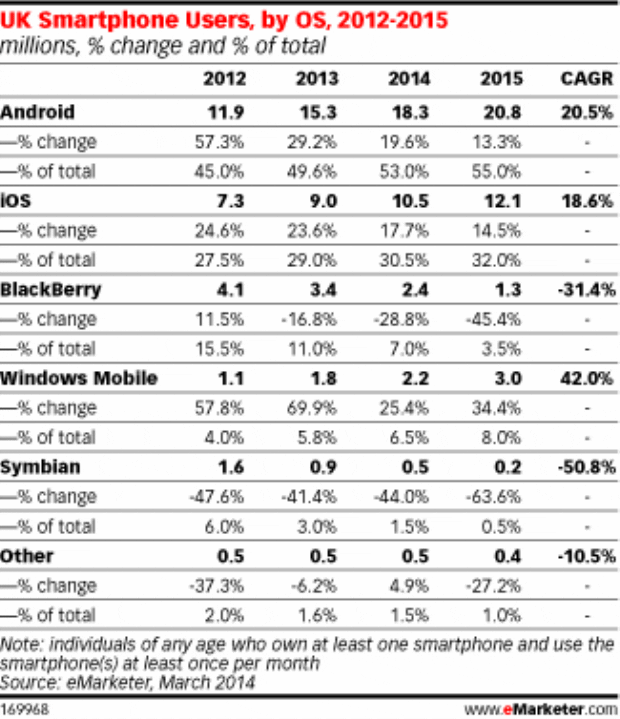 Currently 2.2 million UK residents own Windows Phones, just shy of the 2.4 million that own Blackberry  handsets, but with Blackberry shirking by a CAGR of 31.4%, Windows Phone is set decisively pass that OS next year.
Windows Phone will grow to 8% of UK ownership, already making up 6.5% while OS will grow slightly to 32% and Android to 55%.
Even today at 2.2 million Windows Phone users,  UK owners are close to 50% of the 5.5 million Windows Phone owners in USA, despite having only 1/5 of the population, reflecting the disparity between the popularity of the OS in Europe and America.
That is of course also reflected in Kantar's market share numbers for the EU5 countries, which saw year on year growth in all 5 major markets.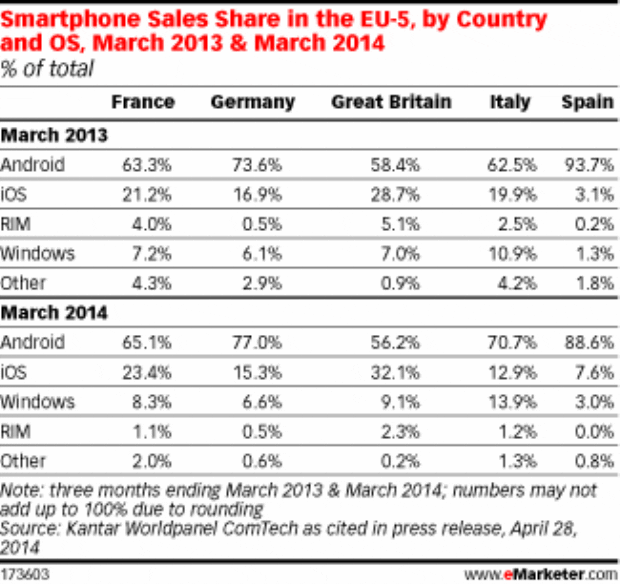 Read more at eMarketer here.