Microsoft today introduced the new Xbox One S. The Xbox One S is already available for pre-order, and in case you missed Microsoft's E3 briefing, here's everything you need to know about the new Xbox.
It's 40% smaller than the current Xbox One
The new Xbox One S is 40% smaller than the current Xbox One, which means it takes up less space and looks a lot better, too.
It has a vertical stand
The new Xbox One S includes a vertical stand which a lot of fans have been asking for on an Xbox One. Well, you finally have it, but you'll have to pay $19.99 for it.
It has 2TB of internal storage
The new Xbox One will be available with 2TB of internal storage (the special edition). Microsoft will also be selling a 500GB variant and a 1TB variant.
It has an integrated power supply
With the Xbox One S, Microsoft is finally getting rid of the huge power brick and now, it has an internal power supply which is definitely very nice.
Supports HDR Gaming
Microsoft  is adding High Dynamic Range Gaming support with the Xbox One S, which means that there will be a much wider and richer range of colors on display.
Supports 4K Ultra HD Video and Blu-ray
Microsoft is also adding 4K Ultra HD Video playback for videos and content from the Windows Store/Xbox Store which will be pretty nice if you happen to own a 4K TV or monitor.
The new controller has a textured grip
The controller also has Bluetooth
Thanks to bluetooth, you will easily be able to play games on your Windows 10 PC with the new Xbox One controller.
The controller also includes improved Wireless Range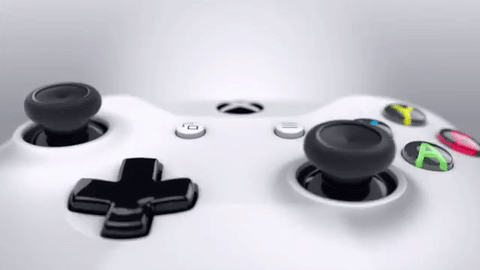 Starts at $299, available in August
Microsoft will sell a special edition that includes a 2TB hard drive for $399, while the 500GB edition will be available for $299 and the 1TB variant will be available for $349 in August.