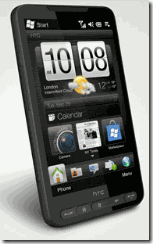 Hot on the heels of SSPL for the HD2, there have been numerous ROM releases.
On the WM6.5.3 front, I think mine is the only one currently available (it's uploading as I write this) though as my HD2 is away getting repaired it may well not be the best ROM out there.
WM6.5 has been more popular, with none of the new UI changes. Itje with the TouchIT series of ROMs has an HD2 ROM here, and there is a Pdaviet ROM as well here.
I shall keep you posted on ROMs, as and when more pop up, and will (when my HD2 is back) test them and compare them if that is wanted…