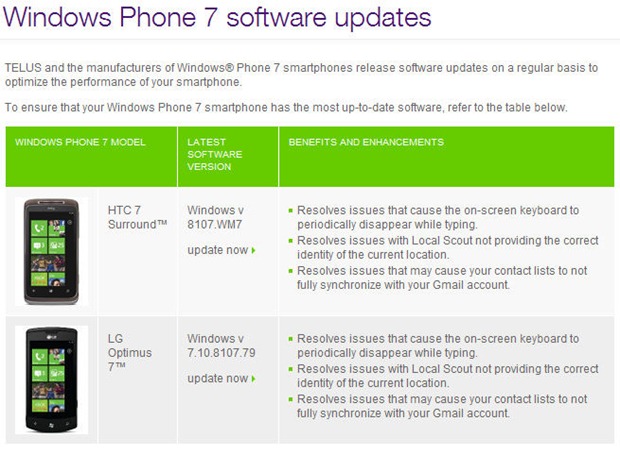 Telus has posted a support page advising users that the 8107 "disappearing keyboard" update for Windows Phone 7 is now available, fixing a number of issues.
The updates are available for the LG Optimus 7 and the HTC Surround and can be accessed by connecting your phone to your desktop via USB and using desktop Zune to check for updates in settings.
See the page here.
Thanks Tommy and Patrick for the tip.