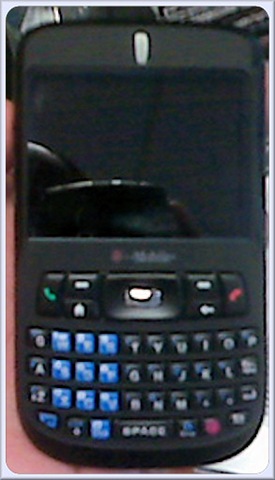 The T-Mobile Dash has always been a popular but low profile device. The now venerable device, kept relevant by T-Mobile lack of a 3G network, was first released in October 2006. 
Fast forward more than 2 years, and it seems T-Mobile saw fit to update the device – not to the 3G sporting GPS-enabled HTC Cavalier, but simply with the application of some black paint.
Meet the new T-Mobile Dash – same as the old Dash, available in black online now.
This news will certainly be disappointing to Dash fans coming to the end of their 2 year contract, and seems to be a trend with T-Mobile USA, with the Shadow II also being an extremely tiny upgrade to the original Shadow. It seems T-Mobile is now the network with the poorest selection of Windows Mobile devices – even Verizon has them beat.
To T-Mobile subscribers, we can only extend our sympathies.
Via the BGR