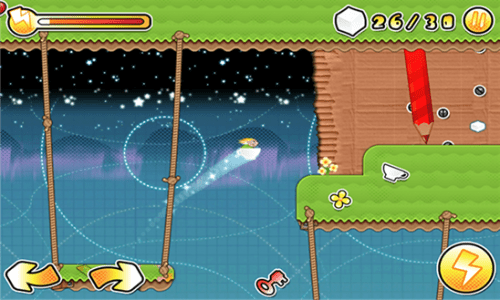 This week two Xbox Live tiles from Chillingo joins the exclusive Nokia Collection.
The games are "Storm in a Teacup" and "Vampire Rush" and will be available for both Windows Phone 7.5 and 8 handsets.
 Storm in a Teacup  above is a physics-based platforms and puzzles as described below:
Accompanies Storm in a wonderful adventure in his magical teacup. Cloud's brother, Storm, has created an incredible fantasy world that you can explore! Solve puzzles, avoid pitfalls and beat the bad guys in this ingenious and unique platformer!

Features:
• Discover and explore 40 magical levels
• Simple touch controls provide precise control in difficult situations.
• Dynamics wonderful game, rich and satisfying physics-based puzzles with
high-definition graphics •
• A unique artistic style dream.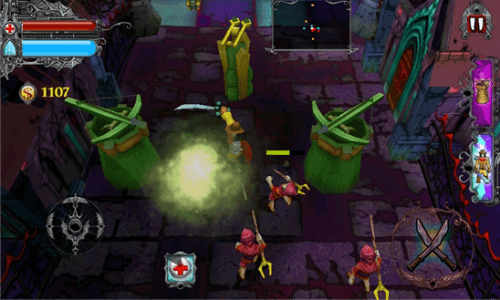 Vampire Rush  is a bit more swashbuckling, featuring vampires and other monsters, as described below.
Vampires do not like anyone, but everyone loves a hero. Kill werewolves, vampires, bloodsuckers and all their helpers, improving your skills and building defensive towers.

DELIRIUM OF UNDEAD
Vampire Rush is an explosive combination of tower defense genres and survival.Improve your skills with the sword. obtainment special abilities and do not forget to place your towers wisely to survive the endless hordes of vampires that attack you!

It oversees DEFENSES
In Vampire Rush there are four different types of towers and each can be improved in a unique way. You will need to place them wisely, if you want to survive.

INCREDIBLE SKILLS
Eight upgradable skills, including the Powder Fire, Freeze Reagent, and more, to help you defeat enemies as Aides vampires, werewolves and dark lords.
Both games are 2.99 Euro and can be found in the Nokia Collection or at the links provided.
See their video trailers after the break.
Chillingo Presents...Storm in a Teacup
Chillingo Presents...Vampire Rush
Via Plaffo.com.