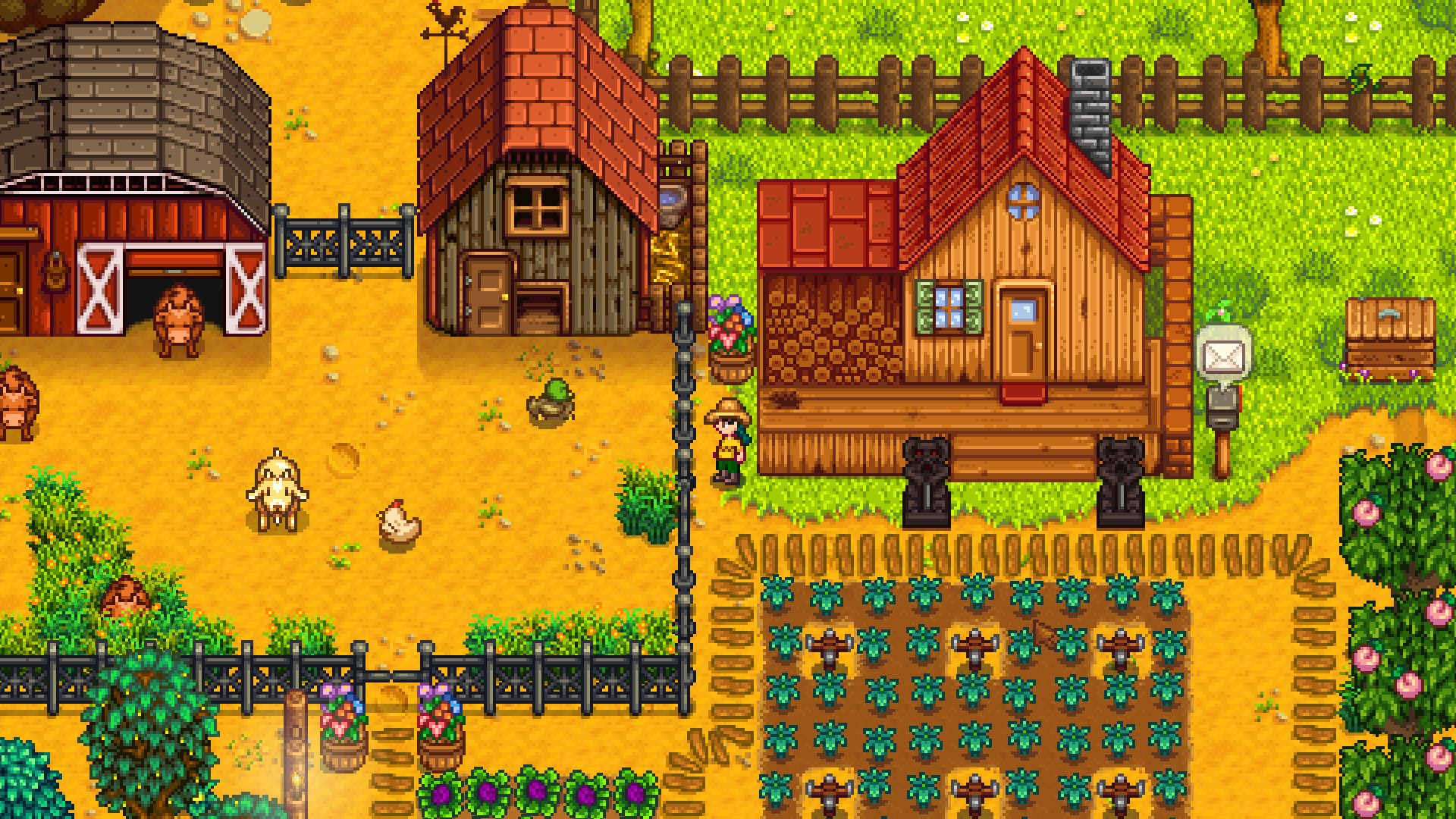 Get ready to grab your farming supplies and hop back into Stardew Valley as publisher Chucklefish has announced that its highly anticipated multiplayer mode is now in beta on Steam. If you play the game through GOG, you'll need to wait a few days before the beta is available to you.
To enable the beta on Steam, right click on Stardew Valley in your library and select Properties. A window that pops up afterward will have a 'Betas' tab near the top of it. Once you click this, just enter the password jumpingjunimos in the box that asks for a beta access code. Simply click Check Code and you'll be able to select beta option from the drop down box in the window. Steam will then begin the update.
Currently, the beta supports up to 4 players; the host and three friends. Each player will need to have a home on the farm, so cabins must be built for everyone. The whole group can then go about completing their regular Stardew Valley tasks together, whether they be fishing, mining, or farming. You'll even be able to marry another player provided you have found a wedding ring in-game.
You can view more details in the announcement here. Players are encouraged to backup their save files because the beta may contain bugs.
Chucklefish has not revealed when Stardew Valley multiplayer will be coming to consoles.
Via: Polygon