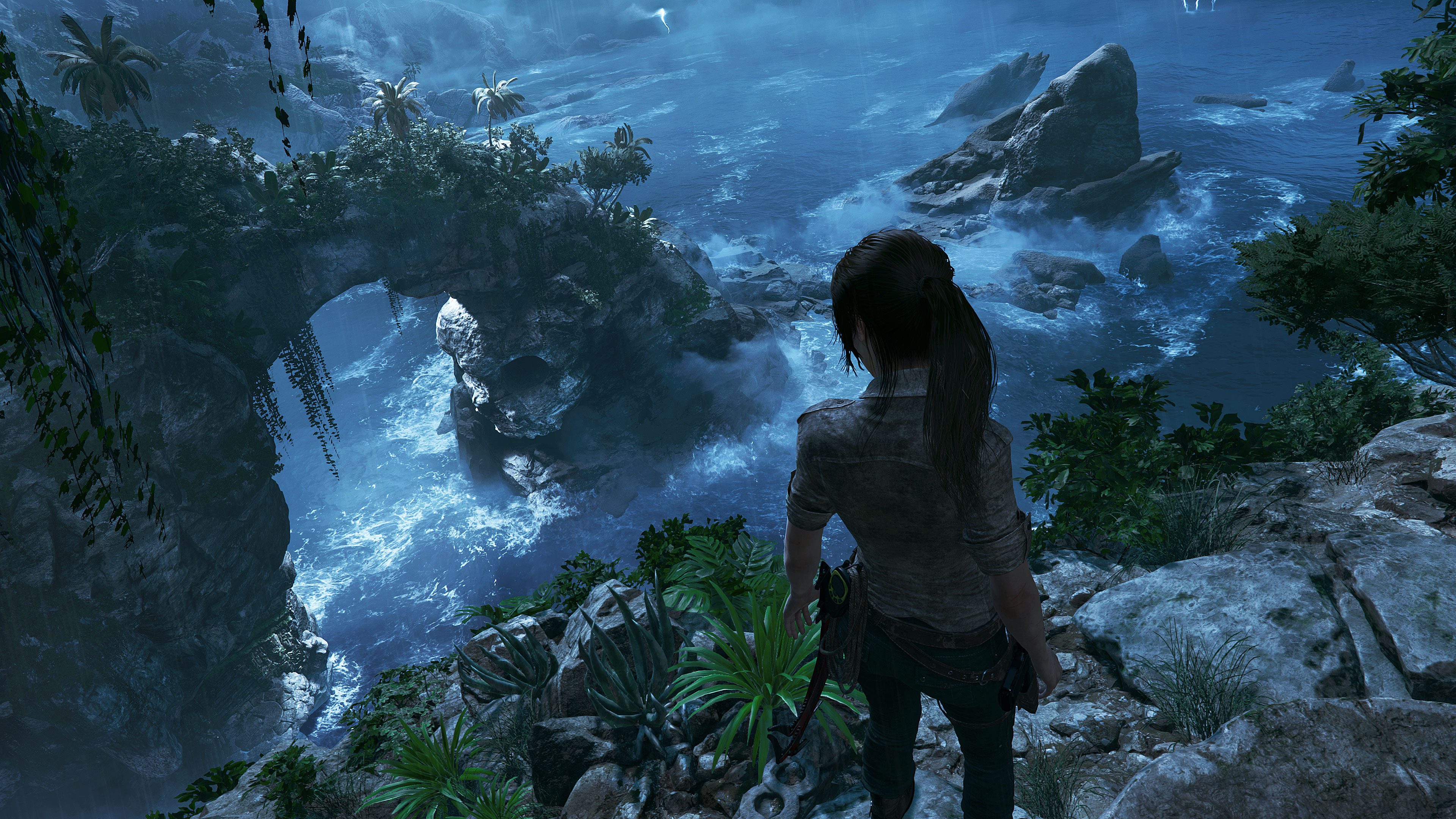 Update: It appears that Anfossi misspoke when discussing Shadow of the Tomb Raider's enhancements on Xbox One X. The game will not run at 4K 60FPS but will instead feature two graphical options, one for 4K 30FPS and another for 1080p 60FPS. Square Enix clarified this remark in a statement to Windows Central, which can be read below.
"Shadow of the Tomb Raider will not run 60 FPS while in 4K. To allow for a more customized gameplay experience, the game will include two visual modes: '4K Resolution' which runs in 4K resolution at 30 FPS, and 'High Resolution' which is targeting 1080p at 60 FPS. Both modes will feature a wide variety of additional enhancements such as HDR, improved physically-based rendering, hardware tessellation, anisotropic filtering, additional dynamic foliage, and more."
---
Original: Lara Croft's origin story is coming to an end this September when Shadow of the Tomb Raider releases, and developer Eidos Montreal wants to make sure it's the best looking entry in the series yet. In a recent interview with Electric Playground, studio head David Anfossi revealed that Shadow of the Tomb Raider will be running at 4K 60FPS on Xbox One X.
When asked about the game's enhancements on Microsoft's newest console, Anfossi replied that Eidos Montreal implemented new lighting and rendering systems to take advantage of the Xbox One X's maximum potential. He couldn't reveal too many details, but he did say that Shadow of the Tomb Raider runs at 4K 60FPS on an Xbox One X (though it is unknown if this is dynamic resolution), and at one point there is a scene with 155 NPCs on screen at the same time. Needless to say, Eidos Montreal is pushing the engine to its max.
Even if you haven't upgraded consoles yet, Anfossi believes that Shadow of the Tomb Raider will be "the most beautiful game on the Xbox One S ever done."
Shadow of the Tomb Raider launches on September 14, 2018 for Xbox One, PlayStation 4, and PC, and sees Lara Croft racing against time to stop a Mayan apocalypse from destroying the world. You can pre-order it from the Microsoft Store for $59.99.