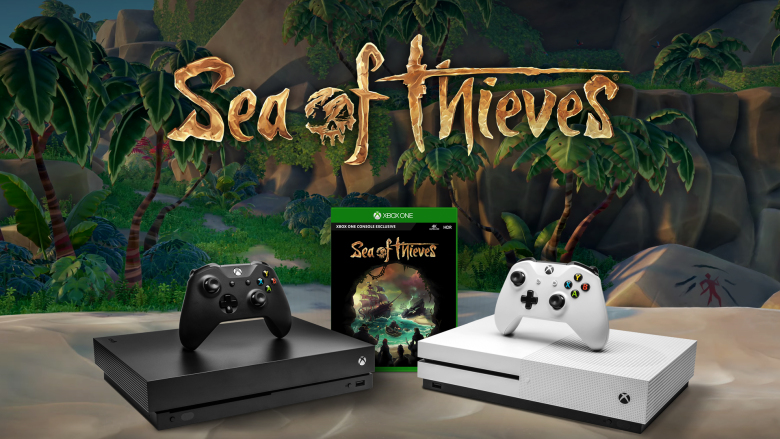 March's sales numbers have been revealed by the NDP Group and though it didn't feature as many blockbuster releases as last March, it still saw the impressive launches of both Far Cry 5 and Sea of Thieves. The NPD Group also revealed how well the gaming industry is doing overall, and things are looking good for Xbox.
The game industry generated $1.32 billion last month. This is less than last March by 11%, but overall spending this year has increased so far. Compared to this time in 2017, consumers drove up spending 15% YoY, rising from $2.98 billion to $3.41 billion.
This same trend can be seen looking at just hardware and accessories as well. Consumers spent $331 million on hardware last month, a 32% drop compared to the $485 million generated in March 2017. Though sales during the month slipped, total hardware sales YoY have risen. Hardware spending year-to-date is currently at a high of $925 million, mainly driven by the Xbox One according to the NPD Group. Even though Xbox has certainly seen strong sales this year, no doubt thanks to the Xbox One X, Sony's PlayStation 4 still came out on top in terms of unit sales for the month of March and 2018.
"Both PlayStation 4 and Xbox One achieved accessories sales growth of more than 40 percent in both the month of March as well as year to date 2018," said NPD analyst Mat Piscatella. "The headsets/headphones segment is driving accessories growth across both platforms, likely driven by the increase in popularity of multiplayer games such as Fortnite from Epic Games."
As for software sales, Sea of Thieves couldn't beat out Far Cry 5 last month, but it also launched on fewer systems because it is a Microsoft exclusive.
"Far Cry 5 debuts as the top-selling title of March 2018 and instantly becomes the best-selling title of 2018," said Piscatella. "Far Cry 5 set a new launch month sales record for the Far Cry franchise, with consumer spending on full-game sales nearly doubling that of previous franchise best, Far Cry 3. Publisher Ubisoft is the leading publisher in both March and 2018 year to date (January through March)."
"Sea of Thieves was the second best-selling game of March, and is the eighth best-selling game of 2018 year to date," he continued. "Sea of Thieves generated the highest launch month sales for any title produced by developer Rare since tracking by The NPD Group began in 1995."
The top 10 games in the United States for the month of March 2018 are as follows:
Far Cry 5
Sea Of Thieves
MLB 18: The Show
Kirby Star Allies*
Grand Theft Auto V
Call of Duty: WWII
Mario Kart 8*
Ni No Kuni II: Revenant Kingdom
NBA 2K18
Monster Hunter: World
*No digital sales included
As for the best-selling games of 2018 so far, multiplatform releases dominate the top 10:
Far Cry 5
Monster Hunter: World
Dragon Ball: Fighterz
Call of Duty: WWII
Grand Theft Auto V
NBA 2K18
PlayerUnknown's Battlegrounds**
Sea Of Thieves
MLB 18: The Show
Mario Kart 8*
Via: VentureBeat