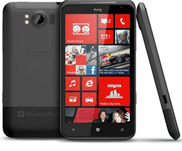 Here is a little rumour that is doing the rounds.  We have seen Microsoft and Nokia officials teasing the upcoming arrival of Windows Phone 7.8, seen the OS being demoed on the Nokia Lumia 510 and even promotional material being printed describing the new OS.
Now we have had a tip saying we can expect the OS update to be published this Wednesday, on the 28th November 2012.
The update will brings the new start screen, but also new accent colours, Bing lock screen wallpaper, and on Nokia handsets SMS drafts and the ability to keep WIFI active when the device is suspended.
There are also rumours of the ability to send files via Bluetooth File Transfer.
We do not have any verification of course, but how long can Microsoft really keep us hanging on for the few changes that will accompany the new version number?
Thanks Lucky for the tip.