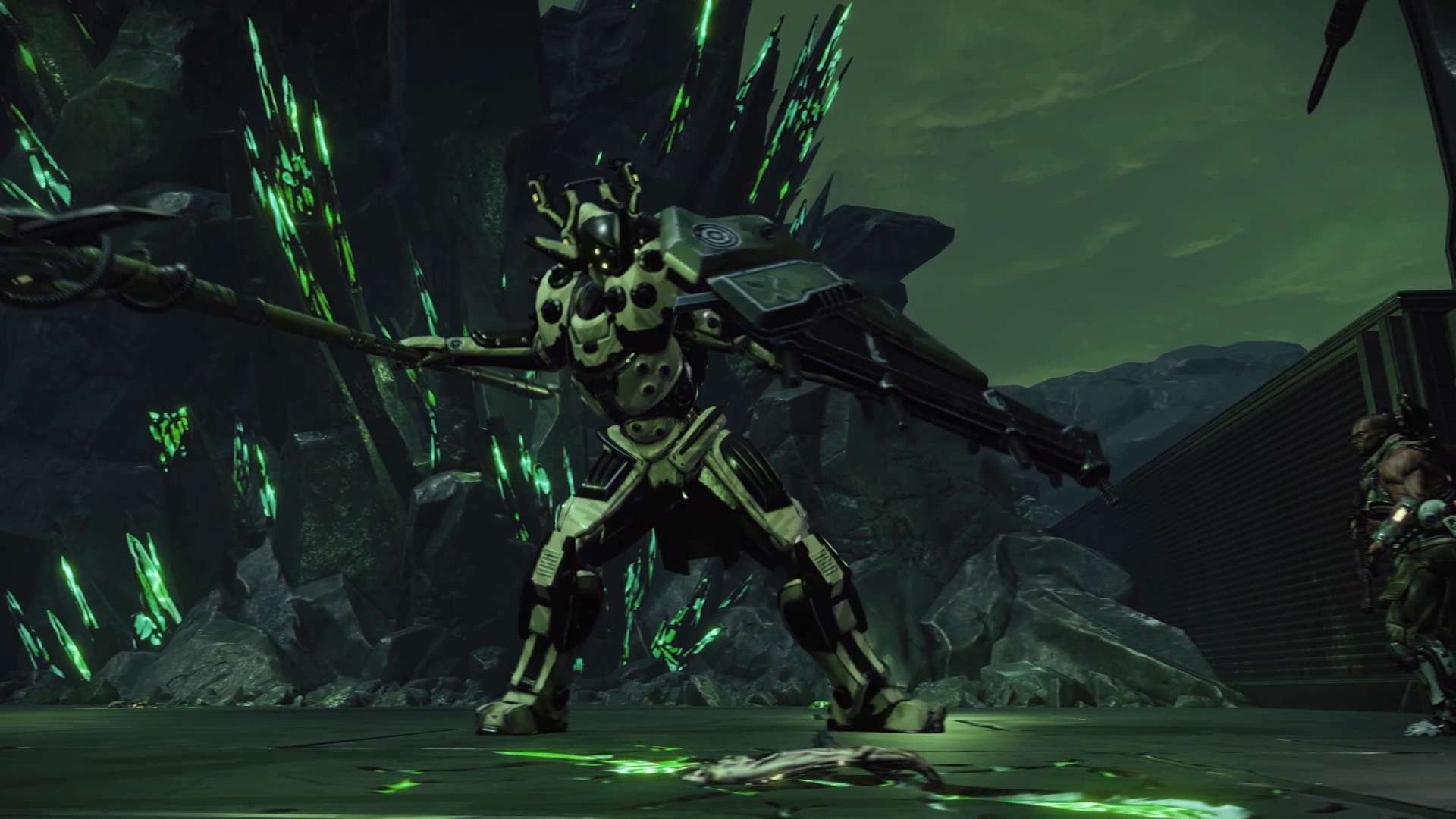 New games release on Xbox One every week, but it can be quite difficult keeping track them all. This is especially true during the summer when so many blockbuster titles are taking up people's attention with their expansive marketing campaigns. Some of the games we've reviewed this week you may not have even heard of. This time around, we're taking a look at Immortal: Unchained, NASCAR Heat 3, and The Talos Principle.
---
Immortal: Unchained
Dark Souls is used to describe a lot of games nowadays, and Immortal: Unchained is no different. However, instead of using swords and shields, the game relies on guns. Your goal is to shoot you way through a lot of enemies, dodging their attacks, and striking at the right now.
Immortal: Unchained features an intriguing story where an antihero-like character has to save the world. I was quickly drawn in because I wanted to know more about my character and the world. However, the gameplay isn't as refined as Dark Souls or even a game like The Surge. Dodging is the real problem and it just doesn't work that well. The animation doesn't seem as polished as what we're used to.
Immortal: Unchained runs and looks great on Xbox One X, but it can quickly get frustrating due to the strange animations. All the enemies almost move like wooden soldiers, and this points to a lack of expertise when it comes to that aspect of development. The developer needs to work on this further and make the movements more fluid and varied. With that, Immortal: Unchained can become a worthy experience, but as it stands, it feels a little unfinished technically.
7/10
Xbox One X
---
NASCAR Heat 3
The original NASCAR Heat came out a few years ago and has since then garnered a strong following in the United States. While the original might not be as polished as NASCAR Heat 3, it still lay the foundations for fun gameplay.
NASCAR Heat 3 is probably the biggest evolution for the franchise because not only does it introduce a career mode and other important features, it also runs and looks better than previous years. While NASCAR Heat 3 is not even close to a game like Forza Horizon 4 or Forza Motorsport 7, it still holds its own because of significant changes to lighting.
Driving around the NASCAR circular ring never gets old and requires a lot of skill. Some might consider it boring, but it features a lot of precise maneuvering because even a small mistake can cost you several places. There's a thrill in it that's hard to explain.
If you love NASCAR, or loved the previous NASCAR Heat games, then be sure to purchase the sequel. The driving is better, the handling is better, and almost everything about the game is a leap forward, especially the graphics. Hopefully the developer will keep working on it for future iterations to refine the franchise and make it a polished "AAA" game. It need slight changes to the handling and that should make the driving perfect.
8/10
Xbox One X
---
The Talos Principle
The Talos Principle is a puzzle game where you play as a robot trying to understanding the meaning of life and who made you. The game features an overarching plot which is told through on-screen text more than anything else, but the gameplay revolves around exploring a maze-like environment and solving puzzles.
The puzzles quickly ramp up in difficulty and rely on timing. For example, evading the maze's security requires you to quickly "scramble" them before they can attack. New ways to solve puzzles also keeps on popping up as the stages go by.
On Xbox One X, The Talos Principle features a 4K mode and a 60 FPS mode. Unfortunately, performance on both modes isn't ideal and it seems like the game is a little unoptimized. We played at launch and since then it hasn't received a patch. Hopefully publisher Devolver Digital will issue one soon.
Overall, The Talos Principle is on the level of The Witness. It's an exciting puzzle game which will challenge you to the extreme. If you like such experiences, be sure to pick it up.
9/10
Xbox One X
---
Out of all of these games, we would recommend The Talos Principle the most. It's a lot of fun and give you that nostalgic feeling of playing old-school adventure games. All of the titles this week provide their own unique experiences, so give them all a shot if you're interested. It just depends on what you like, but we all have our favorites.