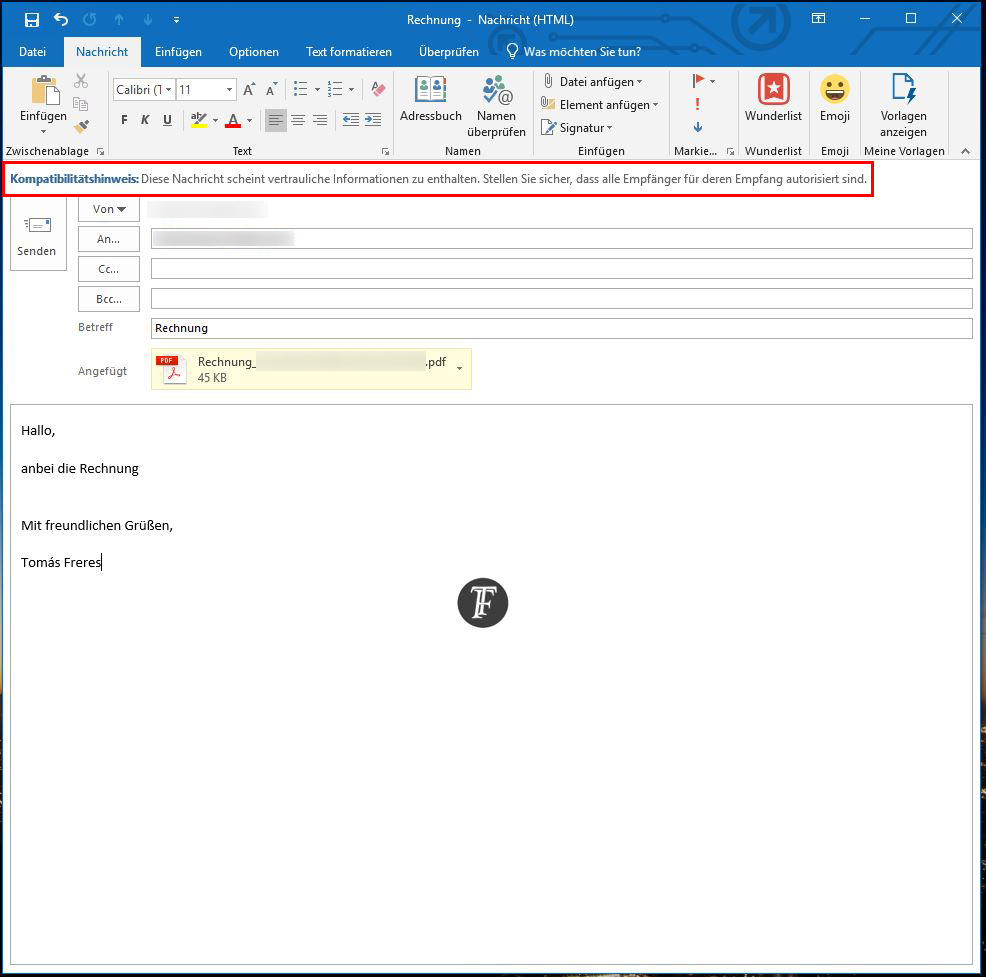 Microsoft has been working to bring more intelligence into their products, particularly their email clients, for some time now, and now a new feature has been noticed by WindowsUnited.de.
Outlook will already warn you that you have not sent an attachment when you promised to in the body of an email, and now, if it detects you are sending an invoice, it will also warn you to check your company's compliance policies before sending the invoice.
WU notes that merely naming a file invoice will not trigger the warning – the app appears to read the attachment to make sure its a real invoice, which sounds somewhat invasive, but of course this is all part of our brave new AI-powered world these days.
The feature is already present in the latest versions of the Win32 version out the Outlook app.
Via WindowsUnited.de