In a move that was faster than we expected, Opera Mobile 10 for Windows Mobile is now available for download.
Opera Mobile 10 brings many innovations from Opera Mini 5 to the Mobile version, such as Speed Dial, tabbed browsing, password manager and Opera Turbo mode.
Said Jon von Tetzchner, CEO, Opera Software:
"We standardize our products so that our users use it regardless of platform or browser version in the usual way by them,"  "With Opera Mobile 10, we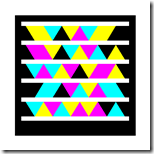 increase the expectations for the performance of mobile browsers. Today, users expect that a browser is as efficient as the Web, they expect that it does its daily work as reliably as their PCs – does exactly the Opera. "
The new version also includes the new Presto rendering engine that ensures that Web pages are displayed exactly as on the PC.
The download is available from Opera here or use our Microsoft tag (gettag.mobi).
Via AreaMobile.de