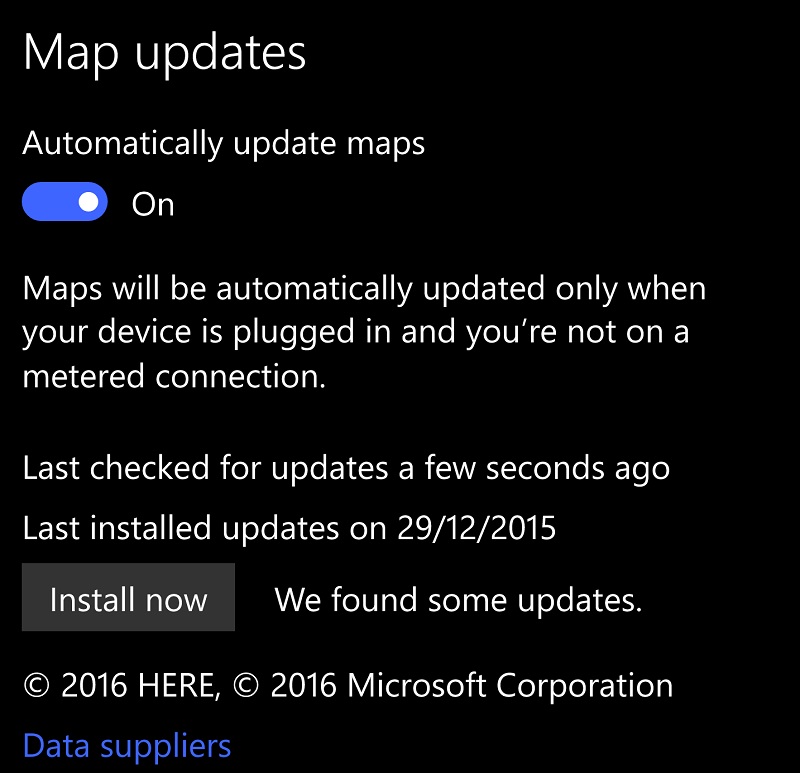 Microsoft has recently updated offline Maps for Windows 10 devices. Go to Settings->System->Offline Maps. Under Map Updates, check for updates. If offline Maps update is available for your region, you can update it.
Having latest Offline Maps on your device will allow you to enjoy latest and updated map data even when you don't have access to the internet.
How to download Offline Maps on Windows 10?
On your Windows 10 PC or phone, select Settings > System, and then choose Offline maps.
Select Download maps and follow the instructions.
On Start, select All apps > Maps to search for places and get directions on the downloaded maps.