Last year we lauded Formula 1 Digital Media Limited for continuing to support their Windows and Windows 10 UWP app, but it seems that largesse did not last into 2018.
Readers are complaining that despite paying the subscription fee for the interactive 3D map, Live Timings and more, the app is no longer functioning, and is also no longer available to download in the store.
Gallery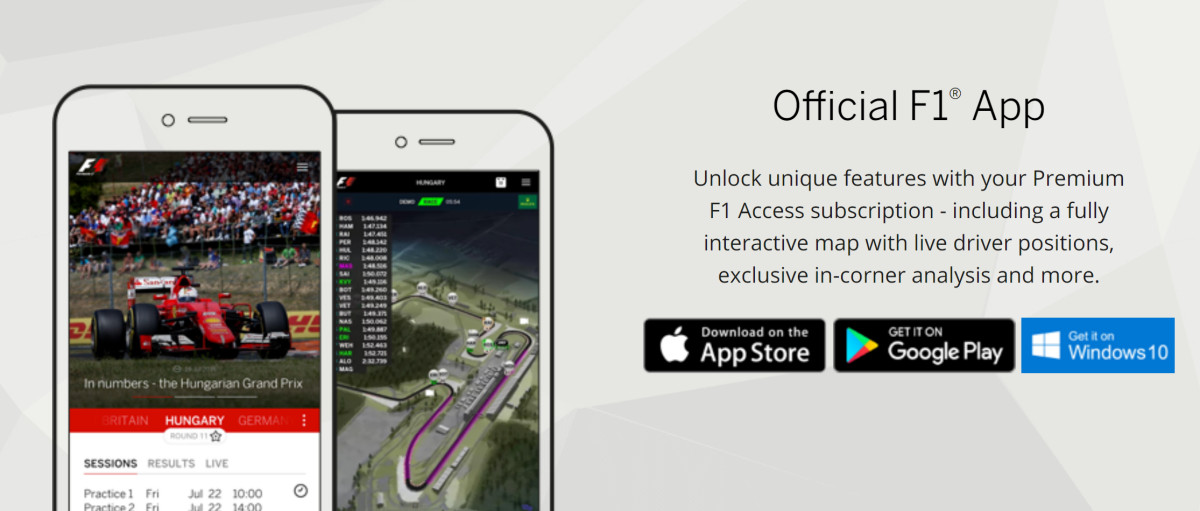 A quick check of the website in the Wayback machine also confirms the link to the Windows Store app has been removed from the website in early January 2018, around the same time the iOS and Android apps were updated for the 2018 season.
With the monthly subscription auto-renewing, it seems buyers are now getting less than they thought they are paying for.
The  F1® Access Support Team has confirmed the removal, saying:@
Thank you for your email.

The app service will be discontinued but you will still be able to access the live timing from the web version on www.formula1.com.

This will allow you to access from a smart device as well, opening a browser page and going to www.formula1.com.
The removal of a paid app from the store once again suggests Windows 10 is not a healthy app platform, at least via the Microsoft Store.
The Formula 1 app can be seen but not downloaded from the store here.
Developer:
‪Formula One Digital Media Limited‬
Thanks Ef for the tip.