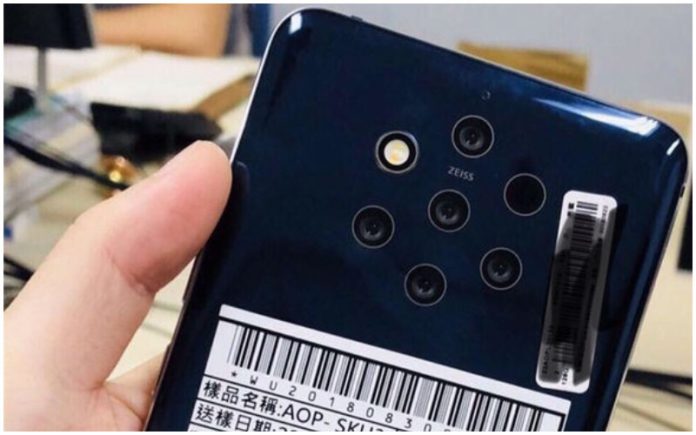 Recently we reported that Nokia might be planning to launch a new device with a penta-lens camera setup. It looks like we will get to see the penta-lens camera phone sooner than expected.
A new leak has confirmed that the upcoming Nokia 9 will carry 5 camera lenses and has recently received MIIT Certification. The leaked image shows the model number TA-1094 which is the model number of the upcoming Nokia 9. Nokia 9 has already received the MIIT certification in China back in May and had the same model number. The device's applicant unit has mentioned the company located in Shenzen going by the name Hemingdi Technologies. The recent FCC filings have confirmed that Hemingdi Technologies is a manufacturer of some of the Nokia smartphones.
Coming to the device, if Nokia 9 is indeed coming with penta-lens then we can expect a 6-inch display, 8 GB RAM and 256 GB of storage. These are the rumoured specs of the Nokia 9 and there is a fair chance that these are two different smartphones. The specs are impressive without a doubt but the question at hand is, do people really want a phone with 5 camera lenses. Let us know your thoughts in the comments section below.
Via: My Smart Price