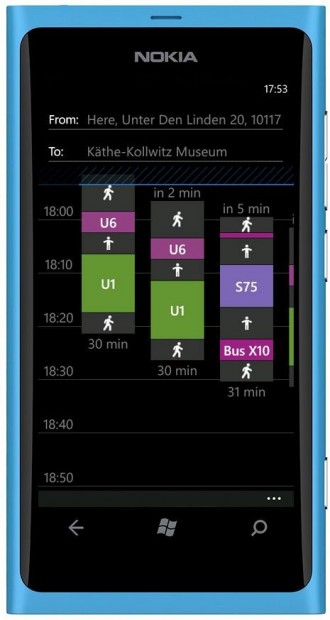 Nokia Transport App beta is now available for download from Windows Phone Marketplace. Just a gentle reminder, its a Nokia Exclusive!
Nokia Transport app helps you learn the best route for your daily commute, showing your journey on a map or as a list of turn-by-turn directions.
Nokia Transport aggregates information from over 700 of the leading public transit agencies, such as BVG and VBB in Berlin, Rejseplanen in Denmark and DeLijn in Flanders. So you are guaranteed to have the best-in-industry information. Check the timetables to see your scheduled departure and arrival times, as well as how long you'll be en route to your destination. You can even keep an eye on transit disruptions and delays (right now in Berlin and Potsdam, with more coverage on the way).

In 46 countries, 512 cities, and 24 languages— Nokia Transport has got you covered.
Read more on it here.
You can download the app here.