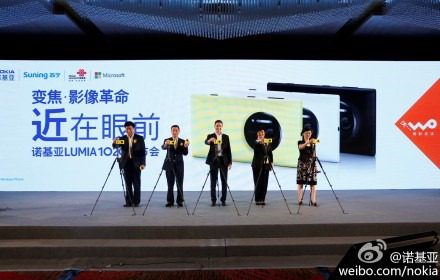 With partners China Unicom and retailer Suning, Nokia's Erik Bertman today launched the Nokia Lumia 1020 in China.
The handset is set to retail unlocked for RMB 5,999 ($973), which is about the same price as an unlocked 32GB iPhone 5.
China Unicom will however make a package available where the device will cost 999 yuan ($163) and then 386 yaun ($63) over 3 years. The camera grip will cost 499 yaun ($81.50).
The handset will also eventually become available on China Mobile, the world's largest carrier.
China is currently the world's  biggest smartphone market – hopefully they have enough consumers to support the high price tag of the gadget.
Via TechinAsia.com and Engadget China