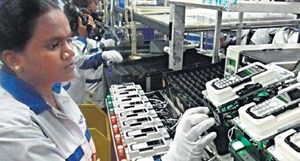 In a short note today Nokia has confirmed that its on-going tax issues in India is not expected to interfere with the sale of its $7.4 billion handset division to Microsoft, and that the deal is still expected to close in Q1 2014, pending regulatory approval.
They write:
Nokia Corporation
Stock Exchange Release
February 14, 2014 at 18:45 (CET +1)

Espoo, Finland – Nokia would like to stress that recent developments in India related to ongoing tax proceedings are not expected to affect the timing of the closing nor the material deal terms of the anticipated transaction between Nokia and Microsoft, announced on September 3, 2013.

The transaction is still expected to close in the first quarter of 2014, subject to regulatory approvals and other customary closing conditions, irrespective of the proceedings in the Indian tax case.
Nokia is appealing a $1.1 billion tax charge, which is expected to prevent Nokia from transferring their 30,000 employee Chennai factory to Microsoft and may place those jobs at risk.
Risto Siilasmaa, Nokia's chairman, expressed his frustration following a meeting in New Delhi with Anand Sharma, India's commerce secretary.
"The question is whether we are allowed to transfer the factory to Microsoft," he said. "If we are not allowed to transfer, we will have a factory, but we will not have a business. And if we don't have a business, we can't manufacture anything in the factory."
Nokia paid a large deposit to Indian officials in December which was meant to allow the transfer of the factory even while the tax dispute was unresolved, but recently the high court has imposed new conditions which would mean the court could demand the outstanding $1.1 billion payment without any notice.
The uncertainty around the changing tax regime in India has been fingered as a cause for a  reduction in investment and industrial output in the region, as multi-national companies take their money elsewhere.