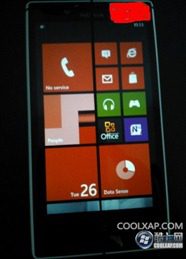 WeloveWP.hk have posted some real-life pictures of the Nokia Lumia 820, AKA Nokia Arrow, leaked by a Chinese website.
The handset, which is supposed to have a 4.3 inch screen, looks much thinner in real life than in the renders, but is still likely a mid-range rather than high-end device, sporting only 335 MB RAM (likely 512 MB in total) on the prototype.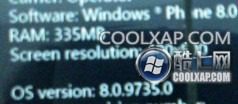 Unfortunately the screen resolution has been obscured, but if the device is indeed mid-range it may very well be 480×800 rather than HD. It is of note that the watermark seems only to be obscuring 3 rather than 4 numbers.
Seeing these real pictures, have our readers opinion of the device changed? Let us know below.