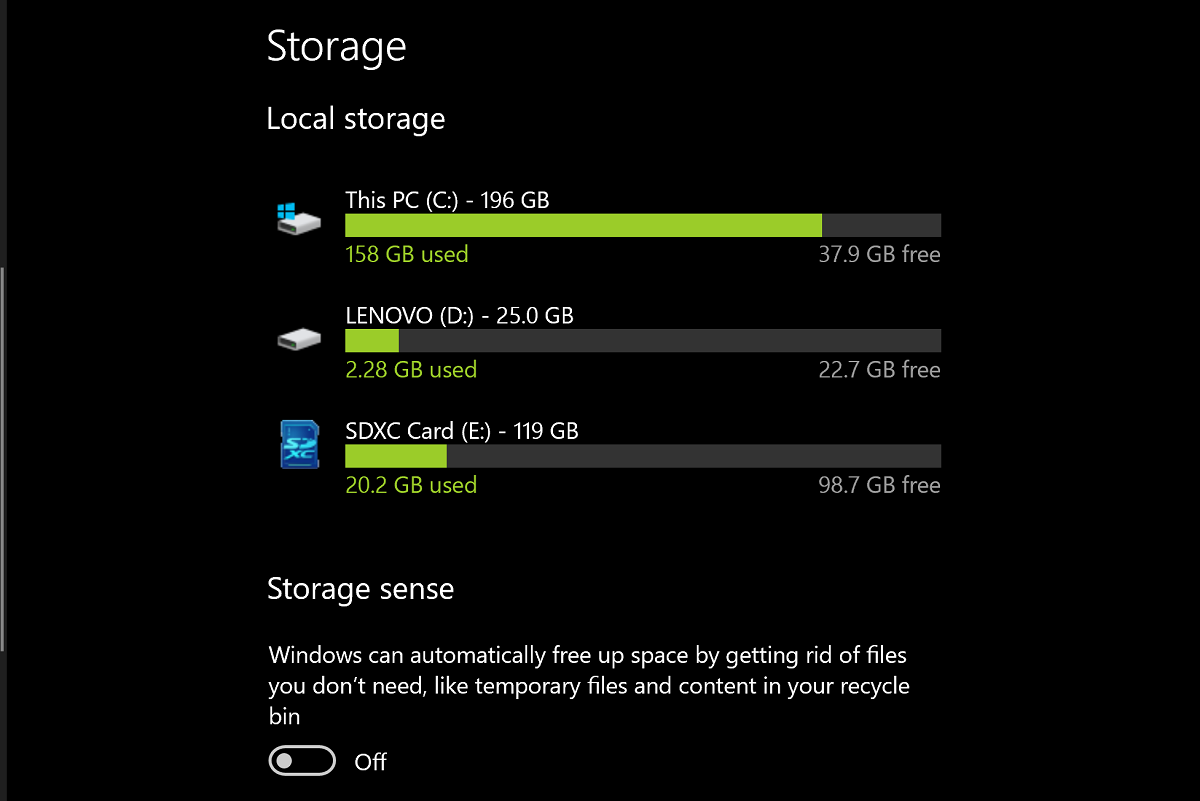 Microsoft is currently working on Windows 10 19H1 which is scheduled to release in the Spring of 2019. At this point, Microsoft is focusing more on stability to finalize the update than to add new features. However, it looks like the company slipped one feature that might change how Windows handles updates.
Called Reserved Storage, it will take approximately 7 GB of the hard disk and will keep it for Windows Updates. Reserved Storage will be used primarily to download Windows Updates but it will also handle system cache and temporary files. Microsoft says that the size of Reserved Storage will vary based on several factors. Microsoft will consider the feedback and the diagnostic data to make sure they hit the sweet spot and don't end up blocking too much of the hard drive.
Unfortunately, users won't be able to remove Reserved Storage but the good thing is that it will handle all the cache and temporary files as well. Microsoft also said that users can reduce the amount of space reserved. Reserved Storage will be added to Windows 10 when 19H1 rolls out to the public. For now, Windows Insiders running Build 18298 or newer can check out Reserved Storage by following these steps: Click Start > Search for "Storage settings" > Click "Show more categories" > Click "System & reserved" > Look at the "Reserved storage" size.
Source: Microsoft; Via: Windows Latest