Along with the details about the upcoming All digital Xbox Series X and the next gen Xbox Controller, Microsoft's plan for Next Gen Xbox got leaked today through court documents.
According to leaked internal Microsoft document, Microsoft's next gen Xbox is expected to be released in 2028. This upcoming next gen Xbox is not just another console generation, instead it is an ecosystem generation. Microsoft's vision is to create a cloud-to-edge architecture that will allow games to take advantage of the power of both client and the cloud. Microsoft will be using AI and ML to improve performance, game development and operations.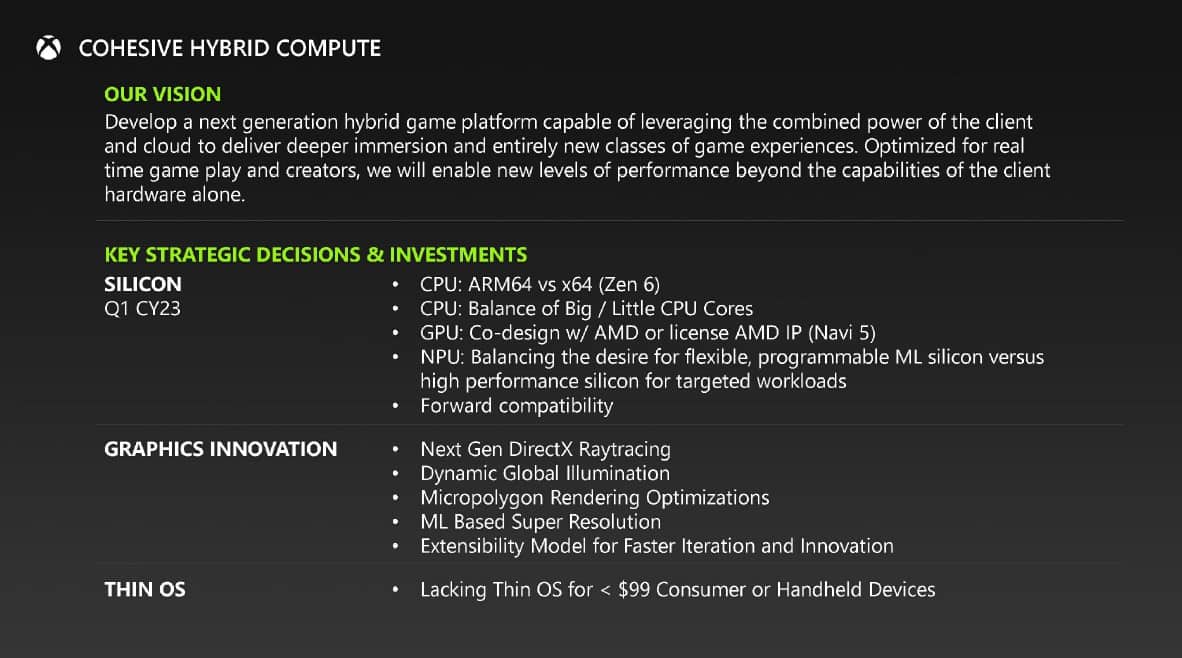 As you can see from the slide above, Microsoft is considering both ARM and x86 as the silicon for its next gen Xbox platform. Microsoft is planning following graphics innovations to power next gen Xbox games:
Next Gen DirectX Raytracking
Dynamic Global Illumination
Micropolygon Rendering Optimizations
ML Based Super Resolution
Extensibility Model far faster iteration and innovation.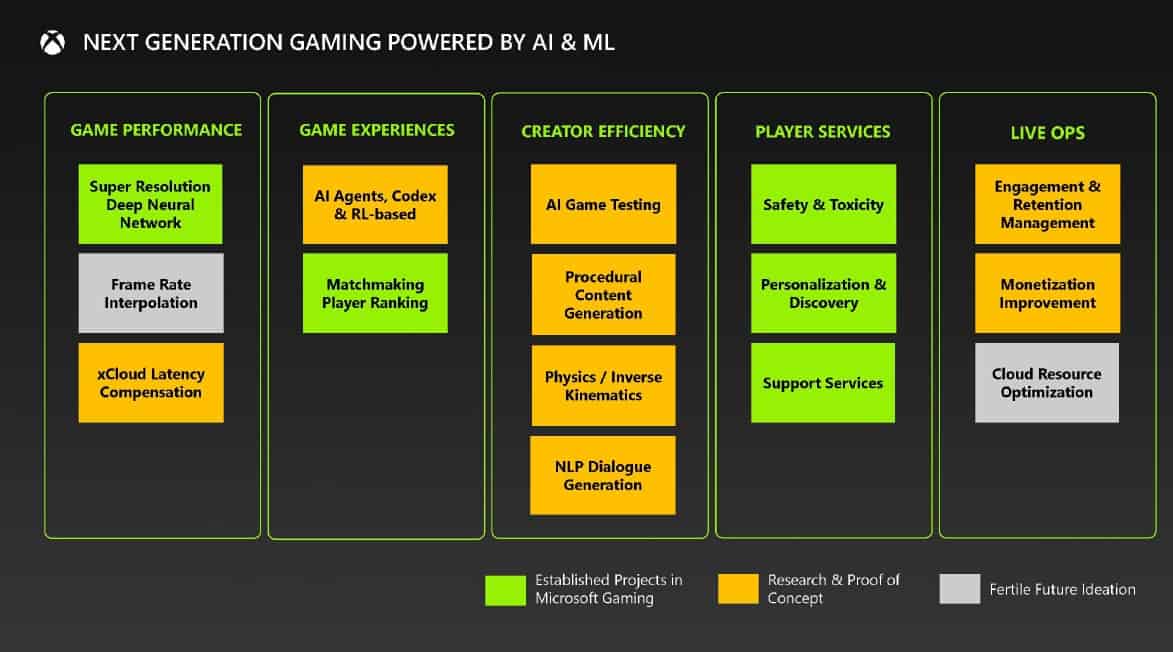 Microsoft also has plans to build an open and extensible developer platform that will streamline the development of games. Microsoft will make GDK the one stop shop for building games on Microsoft platform and also make it easier for developers to port their games to other platforms.