Microsoft made a big gaming push with the initial launch of Windows 10. The company initially introduced Game DVR, Game Streaming, and DirectX12. Almost a year later, the company launched the Xbox Play Anywhere program, allowing users to buy a game once and play it on their Xbox One and Windows 10 PC without having to pay extra. The firm is working on bringing a set of improvements for Gaming on Windows 10 with the upcoming Creators Update, but it seems to be working on a very interesting feature for Windows 10 as well.
And that interesting feature is the new "Game Mode". The Game Mode in Windows 10 was initially spotted in a recently leaked build of Windows 10. The build has a new .dll file called "gamemode":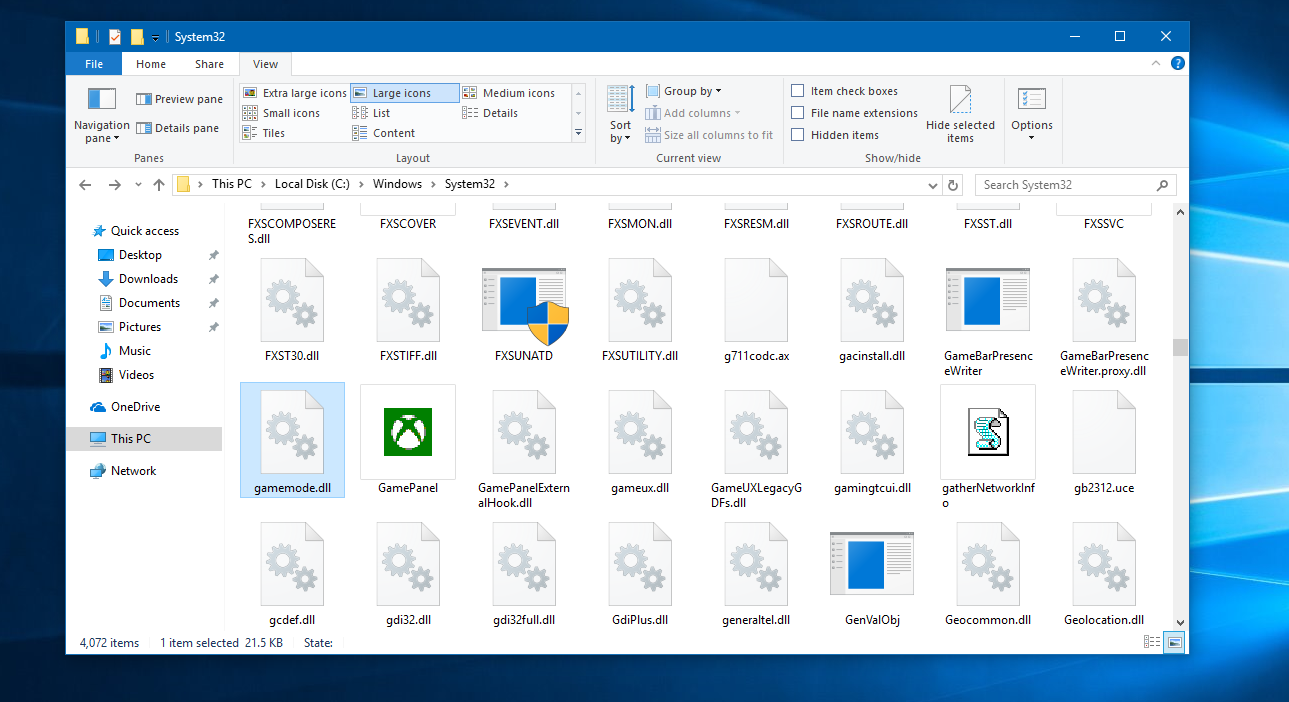 We were able to confirm the existence of the "gamemode.dll" file, but it isn't confirmed what the feature will actually do. According to Microsoft enthusiast WalkingCat, the Game Mode will apparently adjust the resource allocation in Windows 10 when it's enabled to prioritize games over other applications and processes.
Moreover, it seems like the Game Mode will be part of Microsoft's Xbox brand just like "Xbox Game Streaming" or "Xbox Game DVR". At the moment, we are not quite sure when the Game Mode will arrive on Windows 10 — it is possible Microsoft will introduce it with the upcoming Creators Update which is set to arrive in early 2017, but the chances of that happening are fairly low.
It will be interesting to see what the Game Mode actually does when it's available for use — it will be quite neat if Microsoft brings the Xbox One UI to Windows 10's Game Mode, but adjustments to the resource allocation during the Game Mode is also very neat especially if you are into high-performance gaming.