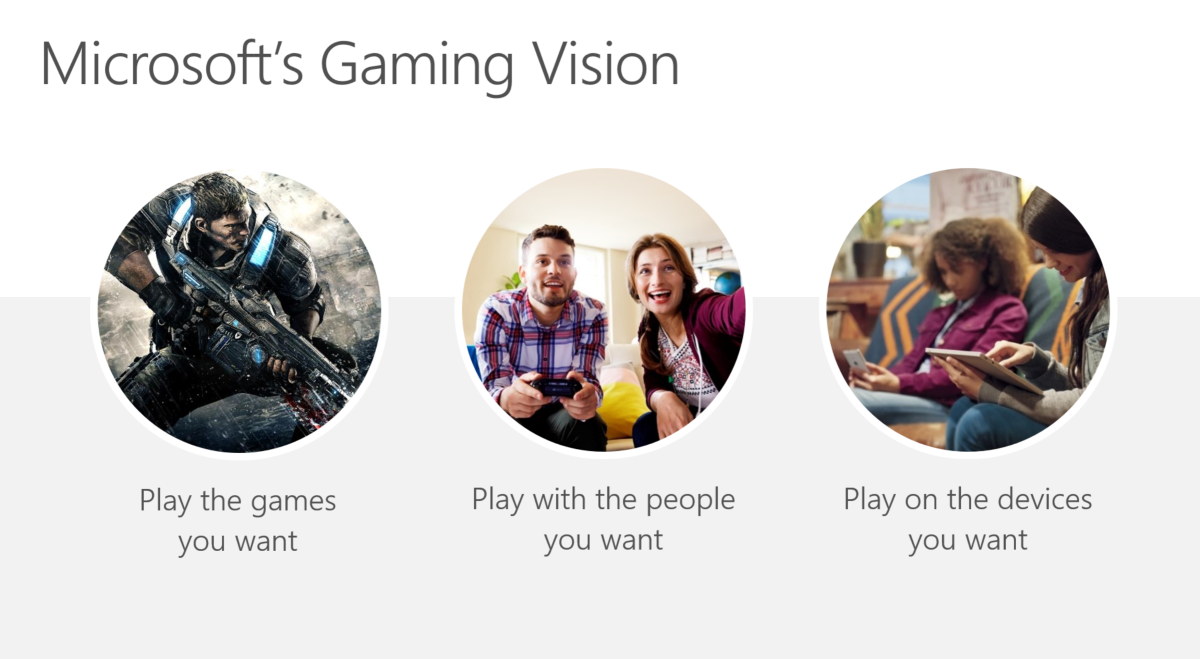 At WinHEC 2016, Microsoft detailed its vision for gaming on Windows 10 and the Xbox One. The firm detailed some of the upcoming updates coming to gaming on Windows 10 with the upcoming Creators Update. Let's take a closer look.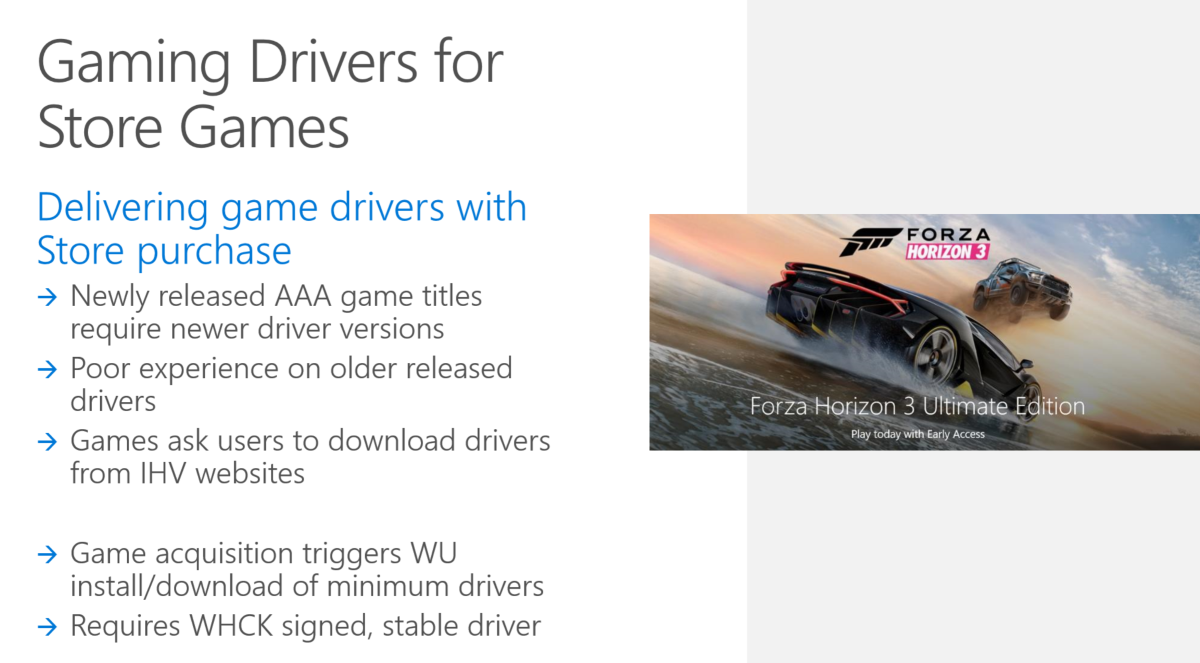 Firstly, Microsoft announced that Windows Store will start bundling game drivers for games downloaded from the Windows Store. This will allow Windows 10 to offer a better experience to users as they won't have to manually download drivers from third-parties. This is definitely a much-needed improvement for the Windows Store, especially the Universal Windows Platform as users should be able to get automatic updates for game drivers on their PC and they wouldn't have to worry about installing the game drivers after downloading a game from the Windows Store. But of course, some users may not really like this change as this would likely cause compatibility issues in some machines.
In addition to this, Microsoft made some announcements regarding its Xbox Wireless ecosystem (via Thurrott), which was initially revealed back at Gamescom earlier this year. Xbox Wireless, for those unfamiliar, is essentially a program that allows Xbox One accessories to work with Windows 10 PCs seamlessly. At WinHec, the firm announced that it is teaming up with 8 partners to bring accessories that support Xbox Wireless in 2017 — this includes gaming headset makers Astro, Turtle Beach, and Plantronics.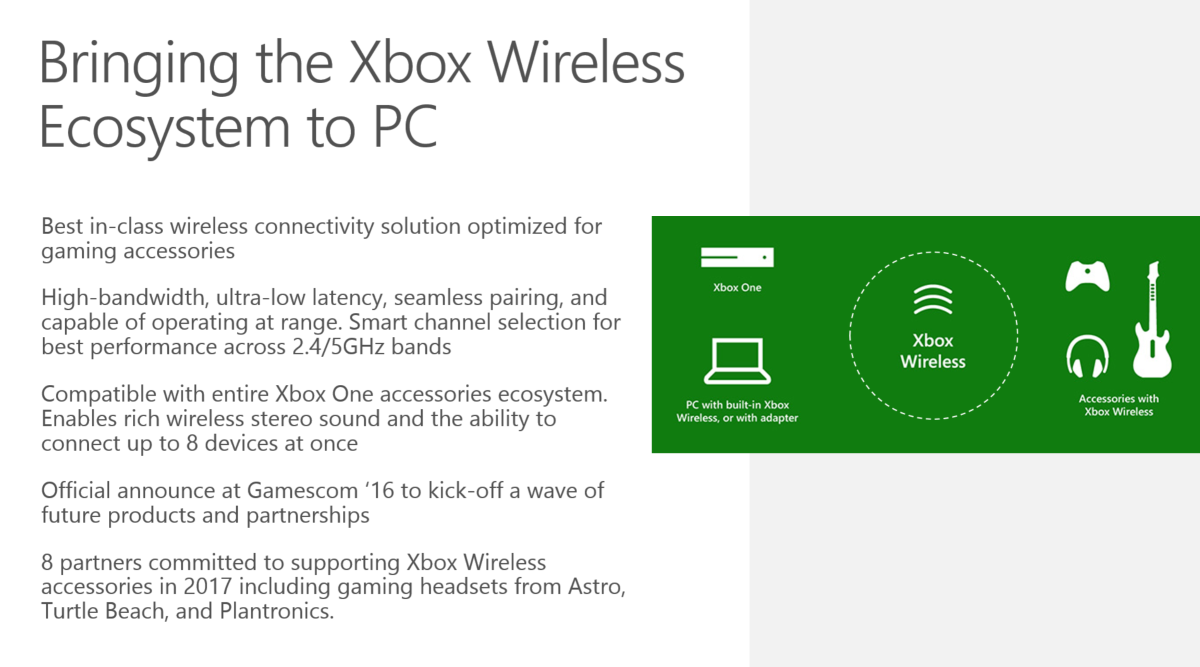 At the event, Microsoft also detailed some of the other improvements related to gaming coming to Windows 10 with the Creators Update:
Gallery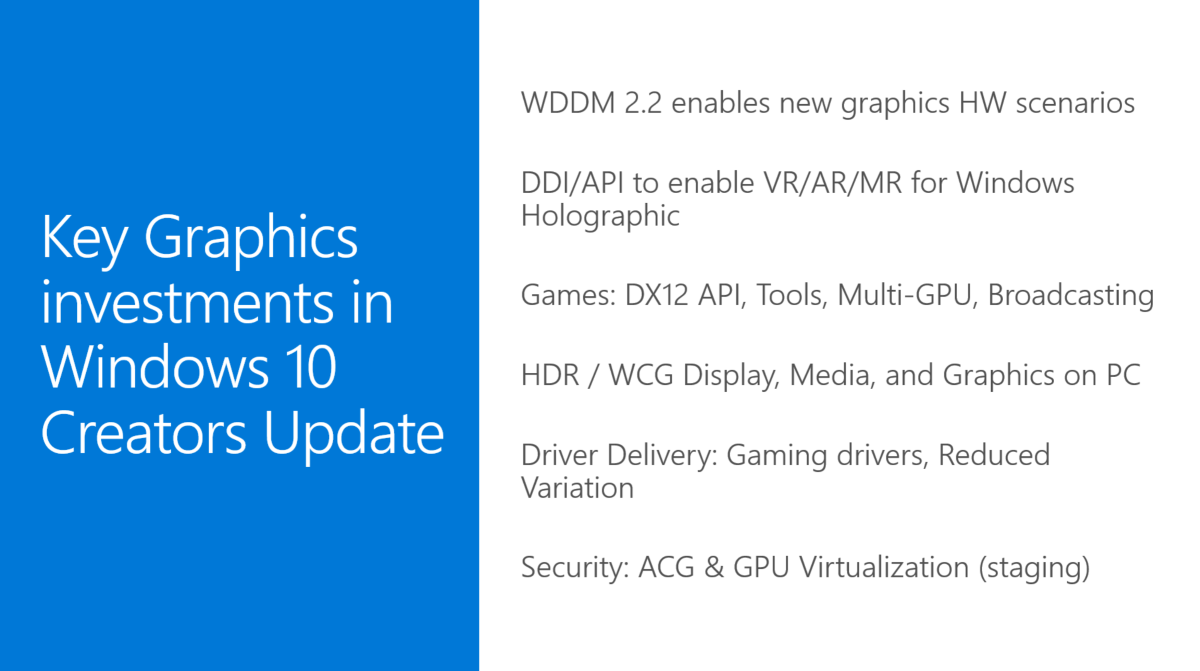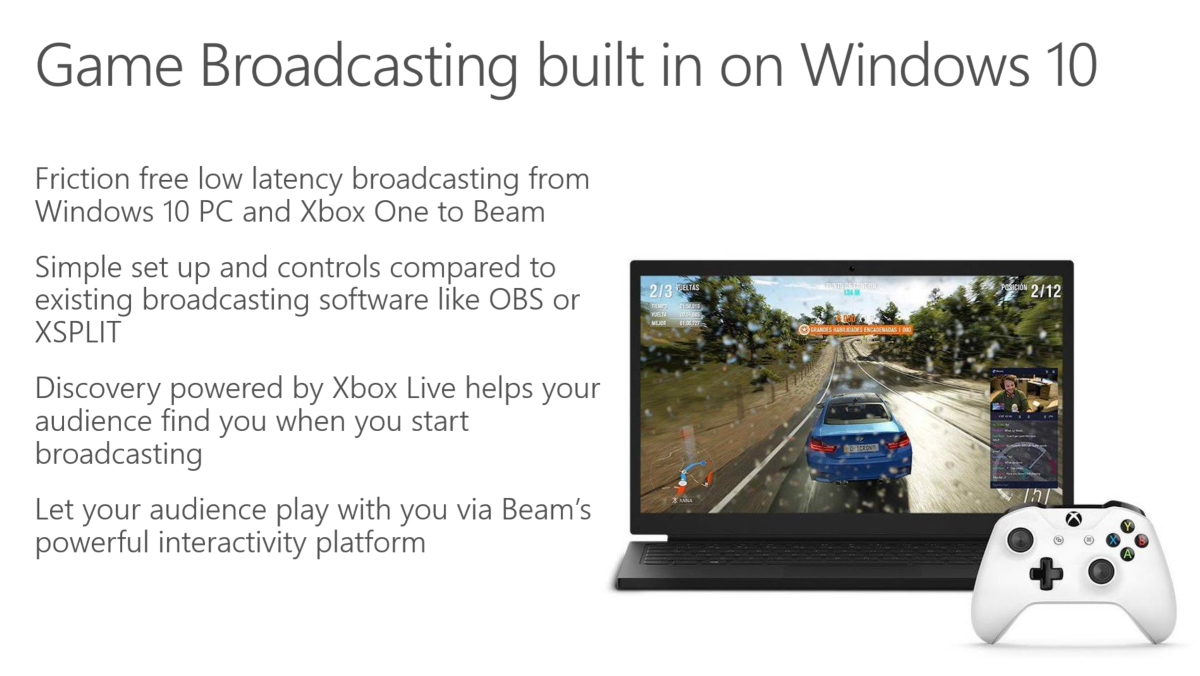 Game Broadcasting in Windows 10 should also be a major feature for gamers, especailly for users who like to stream their gameplay. However, this features are months away from public availablity as Microsoft will be releasing them with the Creators Update for Windows 10 — which is scheduled to arrive in early 2017.