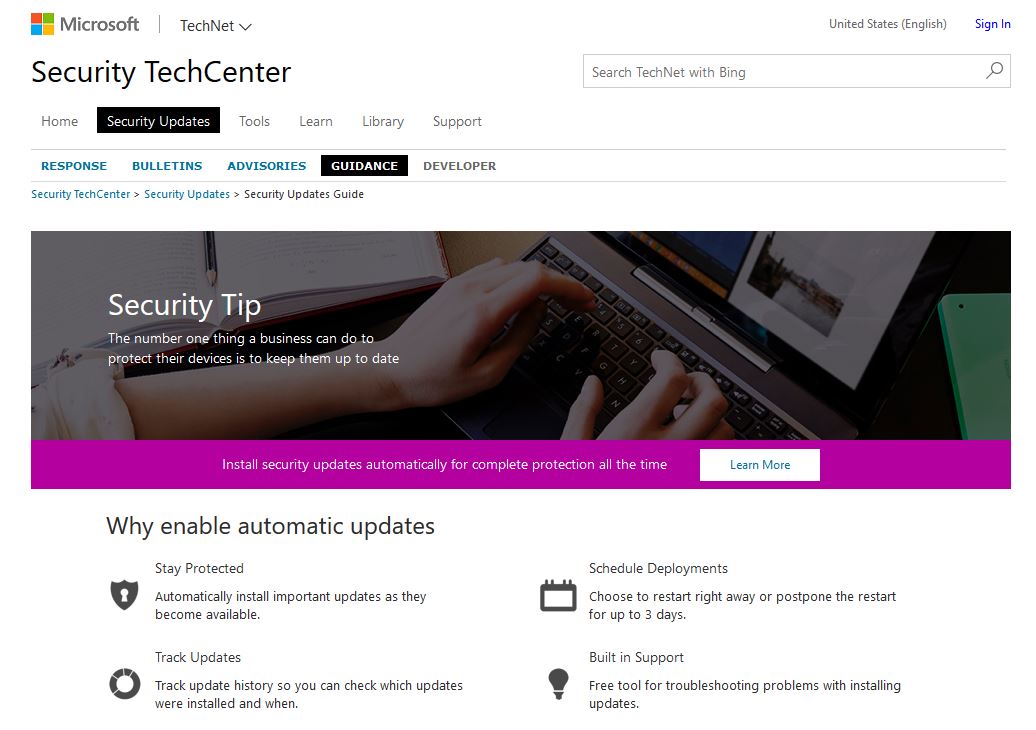 Usually, Microsoft posts information about the security updates they are releasing on the Microsoft Security Bulletin website. Earlier this month, Microsoft released a preview of their new website for security vulnerability information, the Security Updates Guide. This new site lets anyone view and search security vulnerability information in a single online database.
New portal features:
Sort and filter security vulnerability and update content, for example, by CVE, KB number, product, or release date.
Filter out products that don't apply to you, and drill down to more detailed security update information for products that do.
Leverage a new RESTful API to obtain Microsoft security update information. This eliminates the need for you to employ outdated methods like screen-scraping of security bulletin web pages to assemble working databases of necessary and actionable information.
Microsoft today announced that Security update information will be published as bulletins and on the Security Updates Guide until January 2017. But after the January 2017 Update Tuesday release, they will publish update information only on the Security Updates Guide.