With the new October Update, Microsoft added a new feature to Windows 10 called Cloud Clipboard which allows users to sync clipboard between devices.
The company also plans to bring the feature to mobile devices. As spotted by WC, the new October 2018 Update shows a screen which confirms the integration with Swiftkey. The Swiftkey Keyboard already has a clipboard which would make it easier for Microsoft to integrate with the cloud clipboard. When enabling Cloud Clipboards settings, a new link says "Get an app to sync clipboard items to your phone" appears which when pressed shows a popup with coming soon page encouraging you to download the SwiftKey Beta for Android.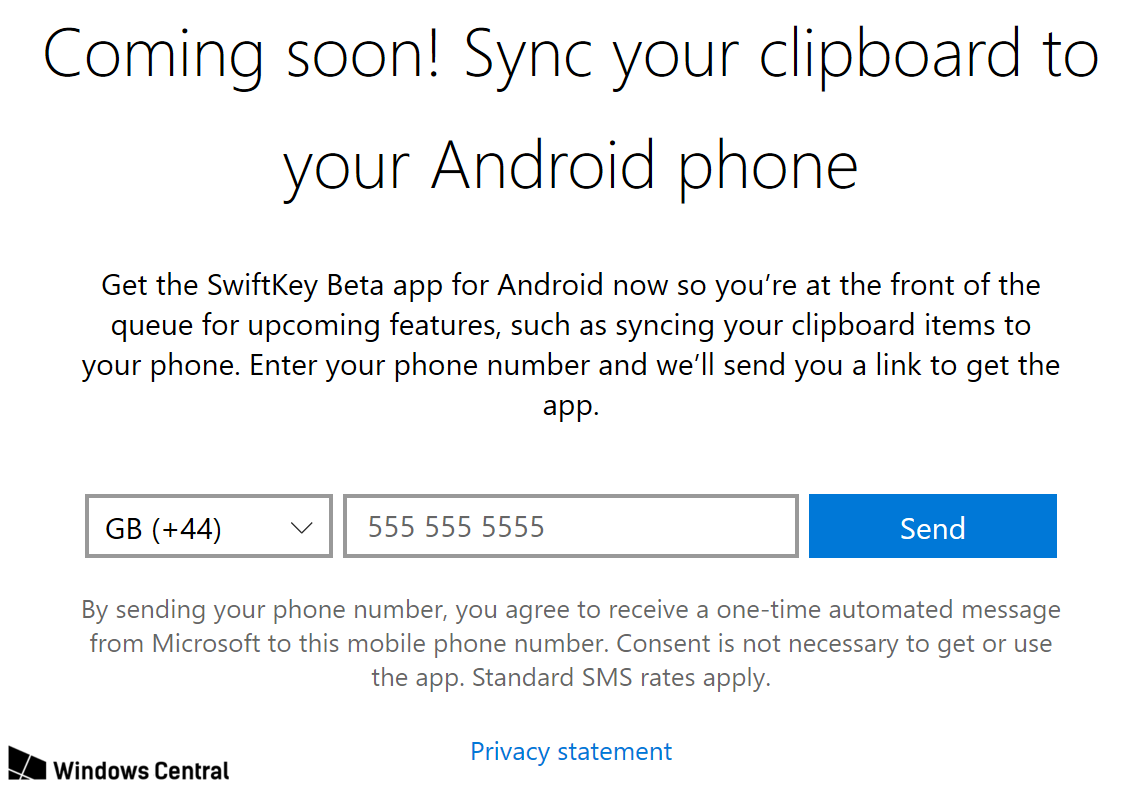 Since the page tells the user to download SwiftKey Beta for Android, it's evident that Android will get the integration before iOS. The feature would allow users to share the clipboard across devices but we aren't sure when it will arrive. In the meantime, you can head below and download Swiftkey for Android to prepare when the feature arrives.
Via: WC