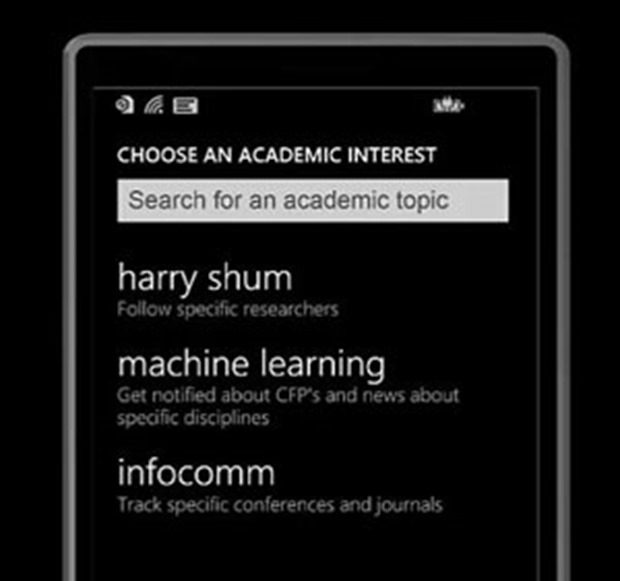 More news has leaked from Microsoft's Research Summit.
In its latest move, the scientist there has vowed to make the digital assistant more useful to people like themselves.
Microsoft is bringing Academic Search to Bing (already a useful feature on Google called Google Scholar) and are integrating it with Cortana.
Unlike Google Scholar however Microsoft says their Academic Search results will become a first-class citizen in Bing search results rather than a separate portal.
"Microsoft Academic Search is evolving from a research project to a production effort that will leverage the full capability of Microsoft's flagship search engine, Bing," says Kuansan Wang, director of the Internet Services Research Center. "Since the academic audience is an important user segment and a source of innovative suggestions and feedback, we are announcing the new development during the Faculty Summit to broaden our engagements with this community."
Cortana will add an "Academic theme" in its Notebook which, when activated, will use Bing to discover and alert users about academic events such as conference agendas and paper due dates, tailored to a user's interests.
"By growing Microsoft Academic Search from a research effort to production," says Kuansan Wang, director of the Internet Services Research Center, "our goal is to make Bing-powered Cortana the best personal research assistant for our users while augmenting the previous site as Microsoft Research's social and outreach portal for the research community."
Read more about the effort at Technet.com here.