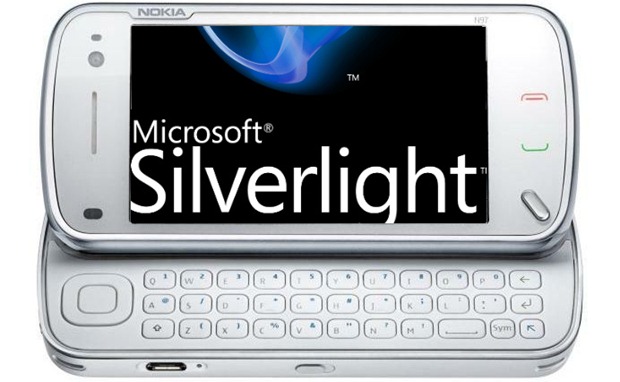 Last August Nokia and Microsoft announced an historic partnership where Microsoft agreed to bring its Office Mobile applications and System Centre Mobile Device Management software to Nokia smartphones, making the devices finally full corporate citizens.
It now appears that something even deeper is going on, as this recent job posting by Microsoft indicates.
We are building a charter which combines .Net Compact Framework (application runtime), Visual Studio for Devices (tooling) and Silverlight Mobile (new presentation layer) into a PU. Our dreams are big and we want to not only shine with Windows Mobile platform but also extend the reach of our developer platform to other dominant industry platforms for Smartphone like Nokia S60.

We are looking for energetic and passionate SDE II candidate for a role in the team that delivers Silverlight Mobile on Nokia S60. This team owns the end to end delivery of the mobile developer platform based on Silverlight and .NET Compact Framework to Nokia S60 devices to start with and would also own the kit that will enable this platform to other Nokia devices in the short term and other Mobile platforms longer term.

It will be a plus for the successful candidate to have some exposure to presentation technologies such WPF/e, Silverlight stack, runtime technologies such as core execution engine, JITing, Garbage collection etc, Mobile development on platforms like Symbian & S60.
We had known for some time that Microsoft intends to bring Silverlight to Nokia's smartphones, but this is the first indication we have had so far that the .Net CF will come officially to Symbian, and that development will be possible for Nokia using Visual Studio.
Both Microsoft and Nokia are facing challenges to attract developers to their platforms, and in that context the alliance to being better tools to both platforms make perfect sense. At the same time however it does appear that Microsoft is giving away the crown jewels of their new Windows Mobile thrust. All the same however I am sure Microsoft would prefer its development tools on 50% of the smartphone market rather than just 10.
What do our readers think of this move?  Let us know in the comments below.