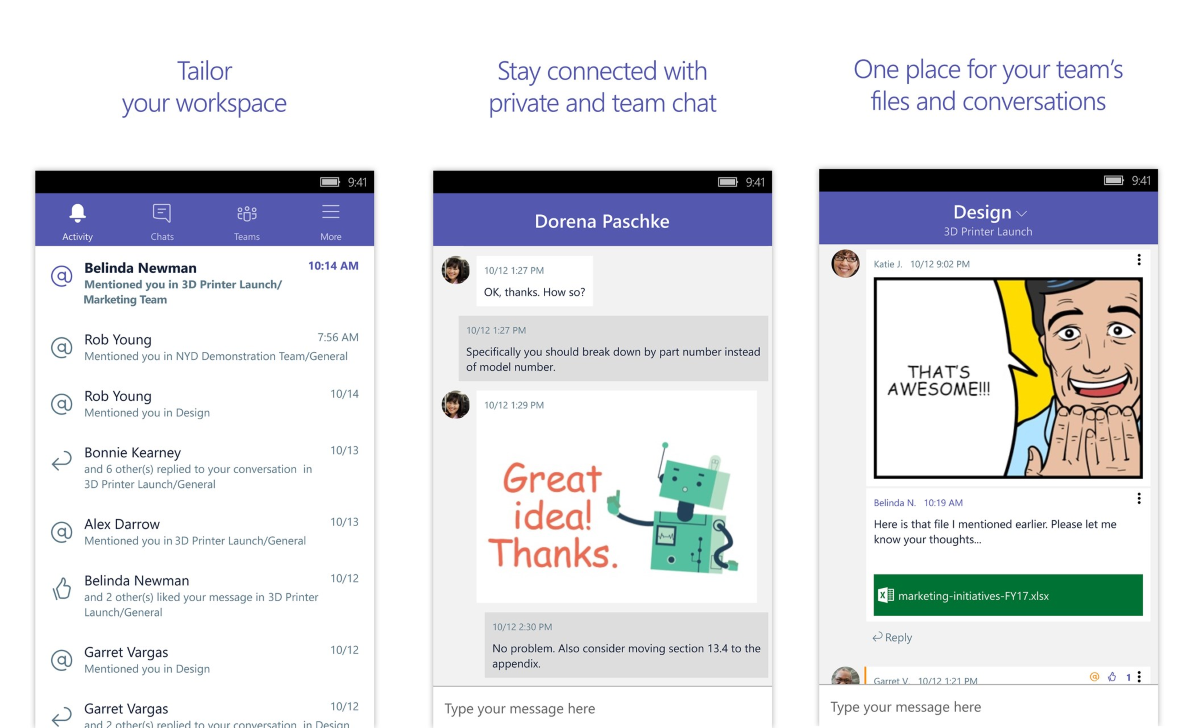 Just about an hour ago, Microsoft revealed Teams, its new chat-based workspace. The service is available in preview at the moment, and it will be Generally Available to Office 365 users in early 2017. As I reported back in September, Microsoft Teams will be available on Android, Windows Phone, iOS, Windows, Mac, and the Web. If you are an Android and Windows Phone user, you will be glad to know that the Microsoft Teams app is now available for Android and Windows Phone devices. The iOS app doesn't seem to be available just yet, but we'll update this article once the app is available for the iPhone. Update: Microsoft has provided a download link for the iOS app, but it doesn't seem to be available yet.
The above screenshot shows off the Microsoft Teams app on Windows Phone, which looks pretty neat. And here's the app in Android: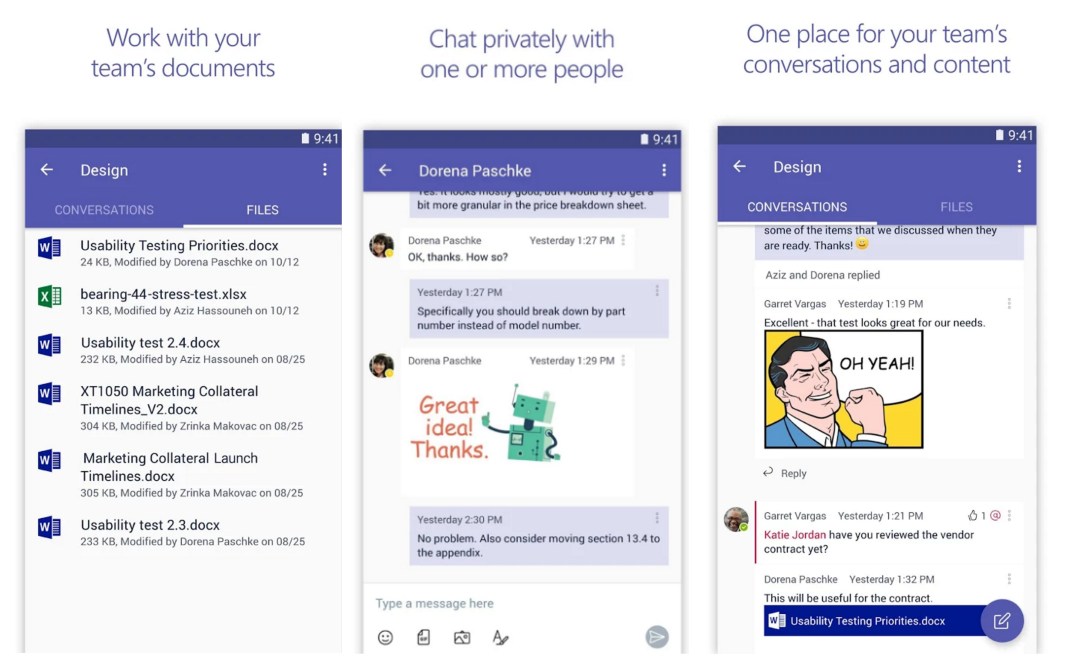 Of course, keep in mind that you won't be able to use the service unless you activate it in your Office 365. Microsoft Teams is available to Office 365 users Business Essentials, Business Premium, and Enterprise E1, E3 or E5 plans — and if you are subscribed to any of the mentioned plans, you can use Teams by activating it from the Office 365 Admin portal. Once activated, you should be able to login to Microsoft Teams on your phone or PC.
It is also worth noting that Microsoft Teams is also available on Windows and Mac which you will be able to download once you login to the service on the Web. In the meantime, you can download Microsoft Teams for Android here, and for Windows Phone here.