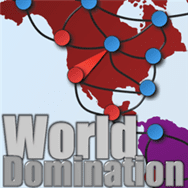 Previously known as the 1% OS, and now hitting closer to 3%, speaking to FierceWireless and Mobile World Congress Microsoft revealed that it was not just in Finland that Windows Phone held a good market share.
Eddie O'Brien, Microsoft's global vice president of sales and marketing for its operator channel said that in Mexico with América Móvil, Windows Phones make up a "massive double-digit number of their smartphone base." He also said Windows Phone has gained  double-digit share in markets like Finland,  Poland and the United Arab Emirates.
O'Brien said Microsoft also has a real opportunity to compete in emerging markets like China, India, Indonesia, Thailand and Turkey, where there is low smartphone penetration overall and relatively low iPhone penetration.
Further, he said Windows Phone has surpassed BlackBerry  in market share in 24 countries.
O'Brien acknowledged that the platform's worldwide  market share is still low, but said Windows Phone is in a "world of different place from a year ago." A year ago, he said, many operators were questioning why they should invest in Windows Phone, he said. Now, they're hashing out which Windows Phone devices to buy and what their selling price should be.
He explained Microsoft's carrier strategy, which involved attacking the top 50 "reference operators" and working with two lead carrier partners in specific markets (such as Verizon and AT&T) to market Windows Phones
"The reference operators we're working with are matching us," O'Brien said. "They're investing heavily on Windows Phone."
He noted tat Microsoft still had to tell the Microsoft story better, and that sales were better when Windows Phones were displayed with Windows 8 tablets, but he concluded:
"I am communicating that they want to tell the story," he said. "They're saying, 'We want to tell the Microsoft story.'"
Read more at FierceWireless here.
Thanks Arun for the tip.