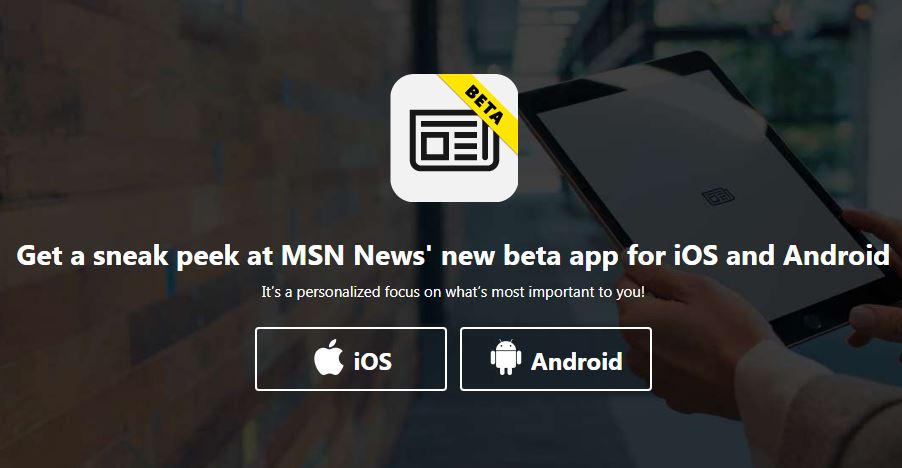 Microsoft yesterday released new MSN News beta apps for iOS and Android with several improvements. This updated beta app comes with a new first-run experience that will help you you set up the quickly. They have also updated the look and feel of the app to make it look native on iOS and Android platforms.
You now have more interests to follow and personalize your news. And the interests you follow will be roamed across all your devices. To improve readability, they have added dark theme as well and using the MSN News widget, you can easily access latest news. You can also now scroll continuously from one article to the next.
Sign-up for MSN News beta apps here.