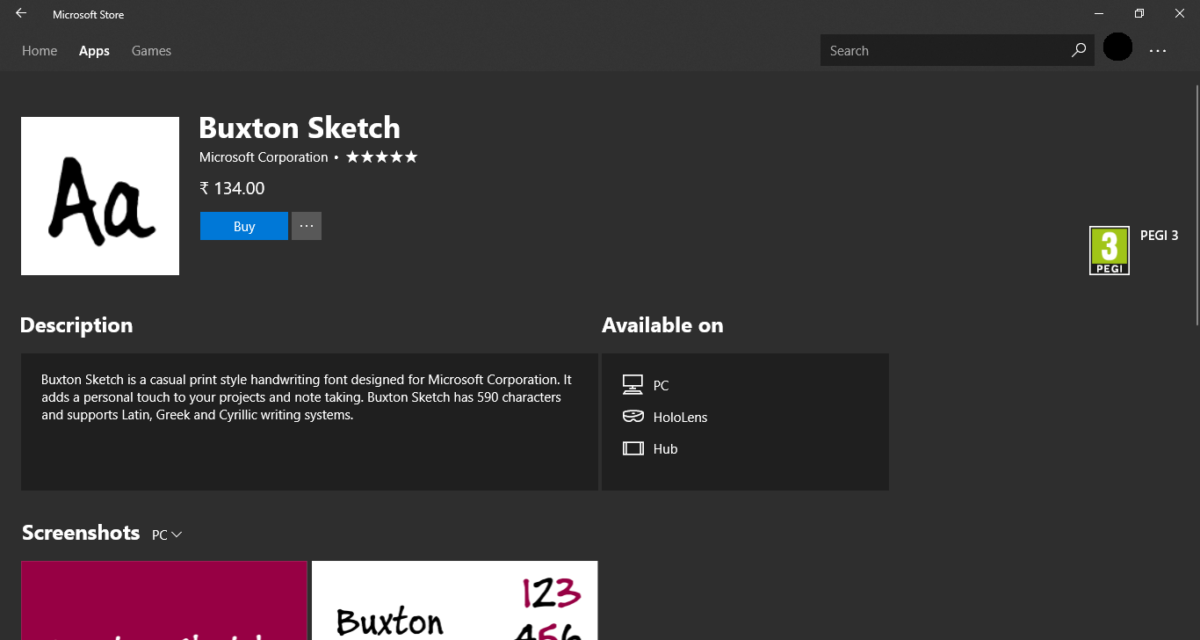 Microsoft recently announced the ability to download fonts from the Windows Store. This gave Windows 10 users an ability to customize fonts system-wide from settings. Now it looks like Microsoft is planning to charge users for the premium fonts.
Microsoft has been exploring new revenue options after Windows 10 marked the entry into the "Windows as a Service" age. WaaS or Windows as a Service meant that Microsoft will treat Windows OS as a service and not charge anything for upgrading to a new version of the Operating System. This also meant that Microsoft lost a regular stream of income and now the company has been working on a freemium model. For those who don't know, Freemium model is where basic services are provided for free with an option to upgrade to advanced services by paying money.
We don't know the specifics of how Microsoft plans to charge for the fonts but we guess the company might create a premium fonts store for users who are willing to pay some money for the premium fonts.
Via: WindowsUnited