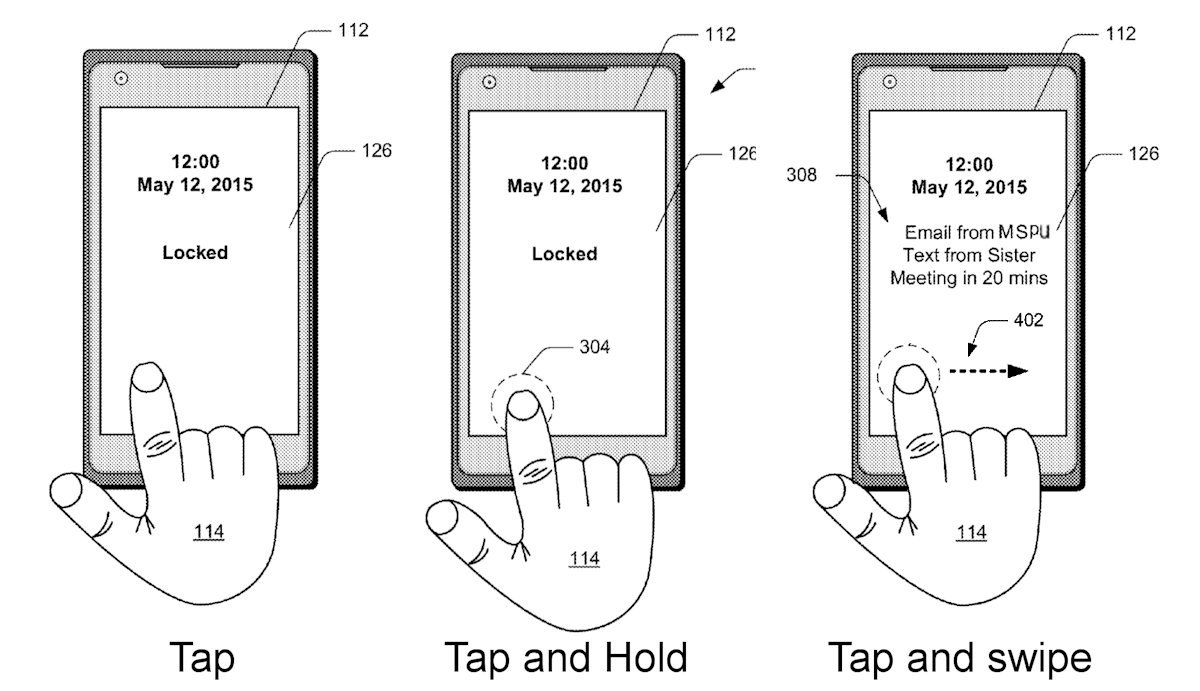 Google recently introduced a feature called fingerprint scanner gestures which allowed Google Pixel owners to perform actions such as display notifications by swiping their fingerprint scanner in a certain direction for example.
It turns out Microsoft has been working on a similar feature. In a patent application filed June 2015 called "Biometric Gestures" Microsoft explains:
In one or more implementations, a computing device includes a biometric sensor, such as a fingerprint touch sensor, that is configured to detect gesture input. When gesture input is received from a user, the biometric sensor detects biometric characteristics (e.g., a fingerprint) of the user and determines a gesture (e.g., a tap, touch and hold, or swipe) based on the gesture input. The user is authenticated if the biometric characteristics correspond to an authorized user of the device. If the user is authenticated, the device transitions to an authenticated user state that is associated with the type of gesture, such as by displaying personal information on a lockscreen of the computing device or opening a quick action center.
Microsoft postulates 3 gestures, all starting from the device being locked. One would be a simply tap, the second tap and rest or tap and hold, and the third tap and swipe which would all result in different actions, such as simply unlocking the device, displaying notifications or showing appointments etc.
At this point the feature is already available on other platforms, so could be considered overdue on Windows 10 Mobile, and therefore not very interesting. The illustration however hints at another technology which Microsoft has patented, that being on-display or whole display fingerprint readers. Fingerprint gestures of course does not need on-display fingerprint readers, as Google's Pixel clearly illustrates, but it is of note that the drawing above clearly shows the gesture on the screen rather than the bezel of the device. While fingerprint gestures by itself may not be very exciting, in combination with a whole display fingerprint reader the idea gets a whole lot more interesting.